Arts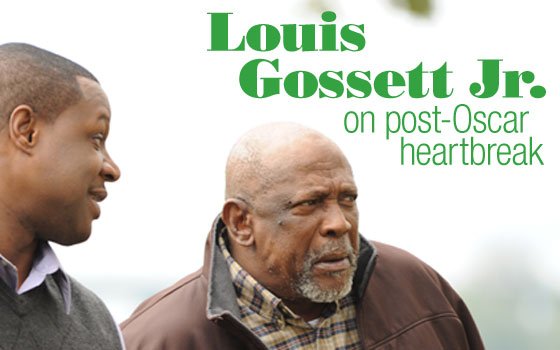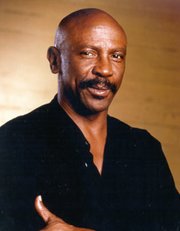 Louis Gossett Jr. has been in the acting game for a long time. In 1953, a 17-year-old Gossett made his Broadway debut in "Take a Giant Step." His first turn on the silver screen came as Beneatha Younger's bourgeois suitor, George Murchison, in the 1961 classic film "A Raisin in the Sun."
The Brooklyn, N.Y., native — who passed on an athletic scholarship while at New York University to focus on theater — has since starred in more than 150 theatrical releases and television productions, including his role as Gunnery Sgt. Emil Foley in the 1982 film "An Officer and a Gentleman," for which he won an Academy Award for best supporting actor. But it was his Emmy-winning role as the older slave Fiddler in the 1977 groundbreaking TV miniseries "Roots" and its follow-up, "Roots: The Gift," that introduced Gossett to many households.
At the time of his Oscar win, Gossett, now 76, was just the second black man to take home a gold statue for acting — the first was Sidney Poitier, who won the 1964 best actor prize for Lilies of the Field. With that accolade, it would have seemed a no-brainer that Gossett's career would take off. But things didn't pan out as he expected, ultimately leading him to be ensnared by self-pity and substance abuse.
Gossett talks here about how his life changed after his Oscar win, his battle with alcoholism and why he walked out of "Django Unchained."
How did your life change after you won the Oscar for best supporting actor 30 years ago?
It's been a whirlpool; it's been a roller coaster. But it took a minute for people to find things for me to do. It was the same thing with Roots; there wasn't much employment. I did a lot of television, thank God. I did something with Chuck Norris. And I starred in the "Iron Eagle" movies. I got a chance to play [Anwar] Sadat. It was mostly all television.
I never got a million dollars for any movie I did in 60 years. Nobody paid me any money. So I figured my role was to keep the door open, to help break the door down. And I have a nice track record. So my role was to break the door down. I stand on Sidney Poitier's shoulders.
There's been a lot of talk and controversy over the years about the lack of black Oscar nominees.
There's got to be a comprehensive inclusion of our stories. When we do something relevant, we get nominated right away. Denzel, Forest, Morgan or Jamie probably get nominated once a year because they're that great. Let's not worry about the small [number] of blacks getting nominated at the Oscars. Let's look at the product. And worship those guys with relevant stories.
It's my prayer that Spike Lee gets his money so he can do more relevant stuff, and Antoine Fuqua, too. There are so many stories that Halle Berry could do, Forest Whitaker. And we can't measure it with our inclusion in the Oscars and the Emmys. We just have to do it.