Boston Fair Housing Commission documents Hub housing discrimination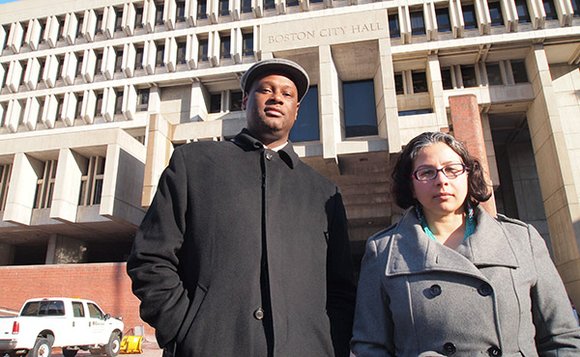 Boston may be a majority minority city, but when it comes to finding housing, the playing field is tilted toward white professionals, according to a housing discrimination testing program conducted by the city's Fair Housing Commission. The test of over 20 housing listings found strong evidence of discrimination in 40 percent of cases examined.
These numbers don't shock Fair Housing Commission Executive Director Dion Irish, but they do have him seeking more funding to expand efforts to fight housing discrimination in Boston.
The housing discrimination testing program, which started in September 2012 and was run for about a year, was the first-ever conducted by the city. The Fair Housing Commission, led by Irish, applied for a grant from the U.S. Department of Housing and Urban Development to fund the program — and has currently applied for more funding to continue testing.
"It is a new area we are getting involved in and we will continue to do this kind of proactive work," Irish said. "We have to do proactive enforcement. We are the last line of defense if someone faces discrimination, but we also have to look at our community to see what kind of housing impediments there are."
The Fair Housing Commission, started in 1982, works to eliminate discrimination and increase access to housing through the investigation of housing discrimination complaints; the enforcement of housing discrimination laws; overseeing the marketing of housing developed with government assistance; maintaining a list of housing opportunities; and providing housing counseling.
According to Irish, the Fair Housing Commission has always done testing for housing discrimination, but it was usually done on a case-by-case basis. If the commission received a complaint or found a potential housing discrimination violation in research it would go out and investigate that case.
For the housing discrimination testing program, the commission recruited and trained just over 50 testers — people who go out as if they are looking for housing, but are really trying to determine if there is housing discrimination. The testers vary in demographics and background. The program examined 22 cases with different testers who were white, black, Latino or Asian. The specific areas of discrimination focused on included race, national origin, religion, source of income, sexual orientation, disability and familial status.
This approach mirrors national testing efforts by HUD — as do the results.
"It is a pretty big number. I wouldn't say I am surprised. We know there is discrimination out there," Irish said. "That is why we sought additional funding to keep doing this in the next months."
According to the HUD's decennial study of housing discrimination, released in 2012, blacks, Latinos and Asians learn about fewer housing options than equally qualified whites because real estate agents and rental housing providers recommend and show fewer available homes and apartments to minority families, thus restricting their housing options.
Nationally, black renters who contact agents about recently advertised housing units learn about 11 percent fewer available units and are shown roughly 4 percent fewer units. Black homebuyers who contact agents about recently advertised homes for sale learn about 17 percent fewer available homes and are shown about 18 percent fewer units.