Nelson Mandela's words inspired a generation of activists
Heeten Kalan | 12/13/2013, 6 a.m.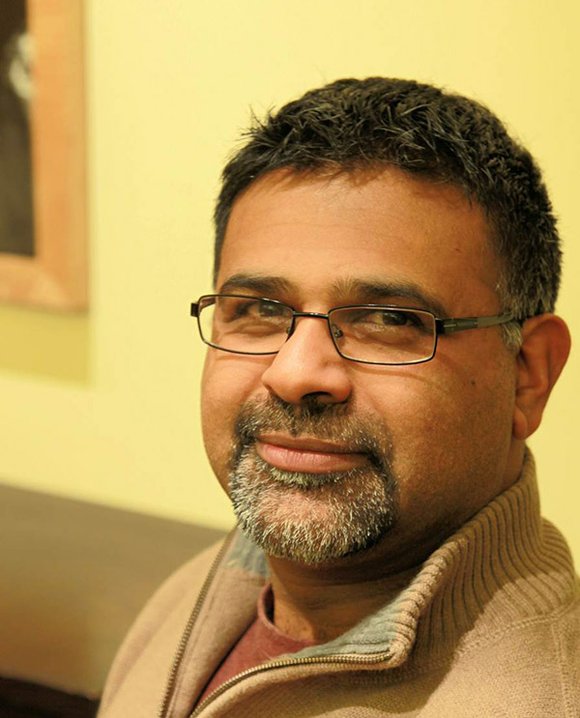 The first time I read the writings of the imprisoned South African leader of the anti-apartheid struggle was in 1983 at my new boarding school outside Johannesburg.
The local high school in my rural hometown of Louis Trichardt was for whites only, so like many of the town's black, colored and Indian South African children, at the age of 12 I had to make a journey of several hundred miles to continue my education.
At my new boarding school, Nelson Mandela's writings — which were considered illegal African National Congress material — were handed to me secretly in a ritual at our unique, multiracial school. Custody of this contraband material rotated from student to student. One day, police arrived at the school and detained my 15-year-old schoolmate on suspicion of possessing banned books.
When I left for Canada to complete high school, my first stop was the library where I found Mandela's "The Struggle is My Life" along with other books banned in South Africa. I hid these books when I left the library. It wasn't until I sat down to read them in my dormitory that it suddenly dawned on me that I was free to read without fear or recourse.
It was only years later that we would learn exactly how Mandela penned his autobiography in prison and smuggled it out in pieces to be shared with the world. How the same words on the same pages can take on different threats based on location and laws — banned in South Africa, but praised in Canada. Those contradictions underscored the complete absurdity of apartheid. Even Mandela's image was banned in South Africa. There was a 27-year gap between the last publicly-known photo of Mandela, taken in 1962, and what the world saw when he walked out of prison on Feb. 11, 1990.
I first saw Nelson Mandela in person at the Boston Hatch Shell during his first visit to the United States in 1990. The Boston-based Fund for a Free South Africa, now the South Africa Development Fund, led by expatriate ANC activist Themba Vilakazi, worked closely with the city to host Mandela's delegation and ensured that while he met all the prominent leaders, he also visited local churches, organizations and schools and met ordinary citizens.
His trip to Boston marks a turning point for this city: people of all races, ethnicities and social backgrounds were coming together to welcome a black man. It felt like a sign that we were capable of stepping out of the shadows of the city's racist past. So many Bostonians had supported the anti-apartheid movement: churchgoers, students, union members, community groups and individuals.
Churches had opened their pulpits and educational institutions had opened their podiums. Students had cut their social activism teeth on anti-apartheid campaigns after learning of the grave indignity suffered by most South Africans. Individuals of all social backgrounds had hosted house-parties and fundraisers knowing their contribution of $10 or $10,000 were going for a good cause. Each event had its own angle on how best to dismantle apartheid and yet, at each, the refrain "Free Mandela" could be heard and echoed.