Junot Diaz, MIT professor, writer pushing for equality in Dominican Republic
Yawu Miller | 12/12/2013, 8:01 a.m.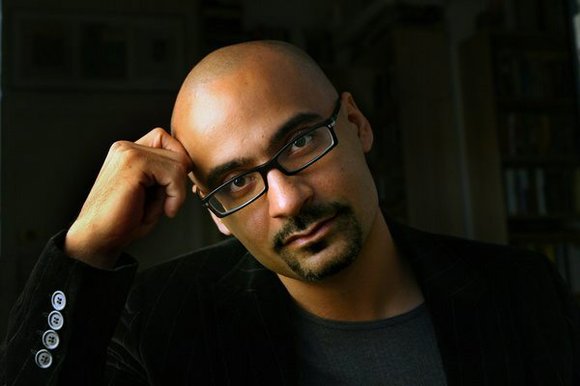 Pulitzer Prize-winning novelist and MIT Professor Junot Diaz helped focus attention on the plight of Haitian-descended Dominicans who will lose their citizenship due to a September ruling from the Dominican Constitutional Court. In November, he co-authored an op-ed critical of the court sentence in the L.A. Times along with Haitian American novelist Edwidge Danticat and other Dominican and U.S. writers.
Last month, Diaz drew fire from a group of Dominican intellectuals and a Dominican government official who threatened to sue Diaz for defamation for telling the local press that the Dominican Republic's politicians are "corrupt" and "thieves."
The Banner caught up with Diaz last week for a discussion about the Dominican court ruling — referred to as the "sentencia" — and his activism on the issue.
Why do you think it was important for you to weigh in on the issue of the Dominican court's ruling?
I'm an activist from my youth. I came out of radical progressive politics. I came up seeing and participating in the anti-apartheid movements. I've been involved with the rights of Haitian-Dominicans for quite some time.
Me and Edwidge Danticat wrote an op/ed in the New York Times back in 1999 ["The Dominican Republic's War on Haitian Workers"] and look at how little has changed? I believe that one needs to stand up against injustice — what else are these lives good for if not for helping each other break our chains?
But most importantly it's important for people to know that there are other Dominican traditions than the one being promulgated by these cruel ultranationalists in the D.R. — ones that are pan-African and are about human rights and social justice and resist the arbitrary inhumanities mobilized by the powers-that-be.

What role do you think Dominican ex-patriots should play in Dominican politics? Here in Boston, many of them vote and fundraise for political candidates. Do you think expats have any special obligation to weigh in on domestic and international issues involving the D.R.?
I do believe the diaspora can play a key role in this debate, in this struggle. We represent an enormous economic, cultural and political bloc, and can use this as leverage to force the government to pull back from this madness. And I, for one, believe that this fight has special significance for those in the diaspora.
After all, we who have suffered so much as immigrants in the U.S., who know what it is like to be attacked for the fact that we're newcomers, have an obligation to defend and support the rights of immigrants back home on our Island. Who knows better than we, who are the Haitians of the U.S., what it is to be a Haitian in the D.R? If you believe in the D.R. the way I believe in it, if you love it the way I do, then you too would want to see it free from the corrupting suffocating influence of a cruel, self-serving political elite that mobilize racist xenophobia to cover up for their own kleptocratic practices.