Amazing Grace: Berklee student makes film debut in 'Black Nativity'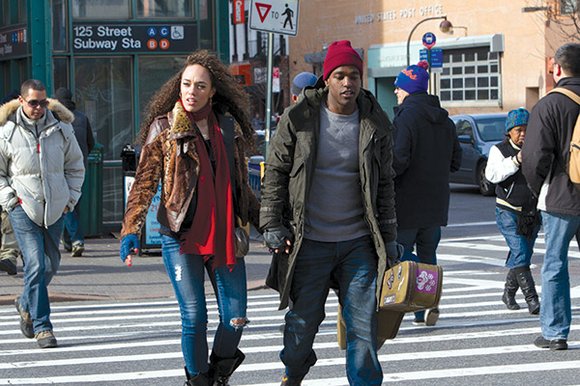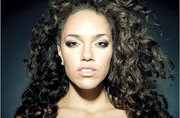 Berklee College of Music student, Grace Gibson, makes her big screen debut in the Fox Searchlight Pictures film "Black Nativity." She plays two roles in the contemporary musical drama, which is based on Langston Hughes' classic gospel play. Filmed in Harlem, the recently released film follows Langston, a street-wise teen from Baltimore raised by single mom Naima, as he travels to New York City to spend the Christmas holiday with his estranged grandparents the Reverend Cornell and Aretha Cobbs.
Unwilling to live by the imposing Reverend Cobbs' rules, a frustrated Langston is determined to return home to Naima, all the while embarking on a surprising and inspirational journey, where he discovers the true meaning of faith, healing and family.
The film stars Forest Whitaker and Angela Bassett in the respective roles of Reverend Cornell and Aretha Cobbs; the multi-talented singer/actress Jennifer Hudson as Naima, and Jacob Latimore as Langston. Rounding out the all-star cast are Vondie Curtis Hall, Mary J. Blige, Tyrese Gibson, Nasir Jones and Grace Gibson.
Gibson plays Maria — a pregnant, homeless teen from Spanish Harlem — and the Virgin Mary. Handpicked by director Kasi Lemmons ("Eve's Bayou," "Talk To Me"), Gibson also showcases her vocal abilities, including a duet of "Silent Night" with Hudson, which she co-produced along with friend and Berklee alumna Taylor Gordon.
Born in Los Angeles and raised between New York City and London, Gibson was introduced to the arts at an early age by her parents, British director Brian Gibson ("What's Love Got To Do With It," "The Juror") and her mother, veteran actress Lynn Whitfield ("Eve's Bayou," "The Josephine Baker Story").
Growing up, her parents exposed her to various genres of music and film, which ultimately led her toward the arts. At the age of 12, she began studying dance at some of the finest dance schools around the world including the Harlem School of the Arts, The Alvin Ailey School and the National Conservatory of France. With the support of her dance teachers, Gibson gained enough confidence to pursue her love for music, which led her to musical theater, and ignited her passion for dance, theater and music.
While studying at Columbia University's Barnard College, Gibson earned a scholarship to Berklee after attending the college's five-week summer program. Currently enrolled at the school, Gibson is majoring in professional music with a philosophy minor and plans to add a composition or film scoring focus.
In between school and promoting the film Gibson spoke to the Banner from New York about her experience working on "Black Nativity."
When did you know that you wanted to be an actor and how did your parents feel about it?
It wasn't so much being an actor. I looked at other artistic outlets and I learned so much from the discipline of dance. I love film and filmmaking. That's how my parents met, through a film. I analyzed film in high school and studied filmmaking at Columbia.
Did they give you any advice about getting into the "family business"?