This Forest Whitaker is on Fire!
Kam Williams | 8/29/2013, 6:01 a.m.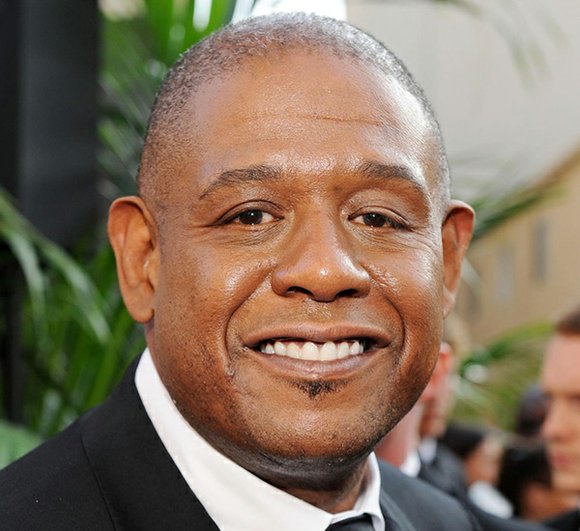 Forest Whitaker is a distinguished artist and humanist. He is the founder of PeaceEarth Foundation, co-founder and chair of the International Institute for Peace, and the UNESCO Goodwill ambassador for peace and reconciliation.
A versatile talent, Whitaker is one of Hollywood's most accomplished performers, receiving such prestigious honors as an Academy Award for Best Actor for his performance in The Last King of Scotland, as well as a Best Actor at the Cannes Film Festival for Bird.
Over the past decade, he has dedicated most of his time to extensive humanitarian work, feeling compelled by his social awareness to seek ways of using the film medium as a means of raising peoples' consciousness.
To that end, he produced the award-winning documentary Kassim the Dream, which tells the touching story of a Ugandan child soldier turned world-champion boxer; Rising from Ashes, which profiles Rwandan genocide survivors' attempt to qualify for the Olympics riding wooden bicycles; Serving Life, which focuses on hospice care for prisoners at Louisiana's Angola Prison; and the Peabody Award-winning Brick City, which offers an unvarnished peek at inner-city life in Newark, N.J.
​Whitaker was the 2007 recipient of the Cinema for Peace Award, and he currently sits on the board of the President's Committee on the Arts and the Humanities. In addition, he serves as a senior research scholar at Rutgers University and as a visiting professor at Ringling College of Art and Design.
Besides the aforementioned films, Whitaker's impressive résumé includes The Great Debaters, The Crying Game, Panic Room, Platoon and Good Morning Vietnam.
Here, he talks about his latest outing as the title character in Lee Daniels' The Butler, a decades-spanning saga chronicling the life and career of an African American who served eight presidents in the White House.
What interested you in The Butler?
It's an amazing story. And the script was beautiful in the way it followed this man who served eight presidents and portrayed his love for his family, as well as the love between him and his son.
So I saw it as offering a great challenge and opportunity. And I thought that Lee [director Lee Daniels] would do a wonderful job with the script as a filmmaker, so that was an attraction as well. And I had wanted to work with Oprah, so all of that came together to afford me this tremendous opportunity.
Did the film's father-son relationship resonate with you when you reflected upon your relationship with your own dad?
Yes, it's hard to always understand and appreciate your father when you're coming up, especially since my dad had three jobs when we moved to L.A., so he was always working. Plus, coming from the South, from Texas, he had a certain way of disciplining that made it hard for me to appreciate at the time.
You don't fully appreciate the reasons why or the sacrifices that were being made until a later age. In some ways it did parallel the journey of ultimate appreciation that we see in the movie of me toward my son and my son toward me.