Harvard Law's Legal Service Center to help stop foreclosure crisis in Mattapan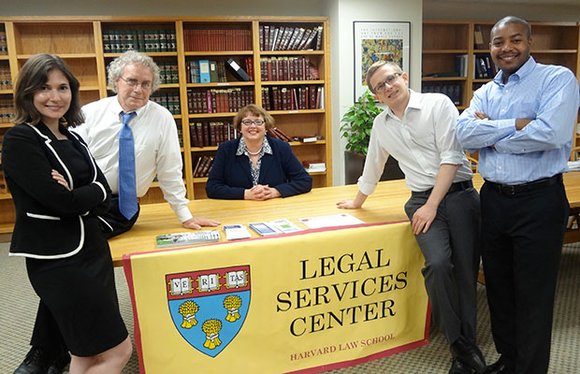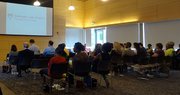 Though most think the foreclosure crisis and predatory lending scandal have blown over, many people in communities that were specifically targeted — such as Mattapan — are still fighting daily to keep or get back their homes.
The Legal Services Center of Harvard Law School is joining this fight and last week launched a new anti-foreclosure and eviction-defense program called the Mattapan Initiative. Through this initiative, the Center will provide free legal services to homeowners and renters in Mattapan.
"People in largely minority communities were really sold bad mortgages," says Attorney Roger Bertling, who oversees the Mattapan Initiative and is director of the Consumer Protection/Predatory Lending Clinic at the Legal Services Center.
"They were told things that were not true — they were sold things that were never going to come true," he says. "They were preyed upon. … It ended up being a problem for everybody because they were sold mortgages they could not afford and were never going to be able to afford. Our goal is to make sure everybody gets some sort of assistance and hopefully enough assistance required to keep them in their homes."
Founded in 1979, the Legal Services Center of Harvard Law School is a community-based clinical law program that provides civil legal services to low- and moderate-income residents of Greater Boston.
The Mattapan Initiative is backed by a $415,000 HomeCorps Crisis Response Innovation Grant from the Massachusetts Attorney General's Office. The grant is part of approximately $20 million already given in Massachusetts as part of a $25 billion settlement that resolved claims against Bank of America, Citigroup, JP Morgan Chase, Wells Fargo and Ally Financial for their unlawful foreclosure practices.
The Massachusetts Attorney General's HomeCorps program awards grants to housing organizations and support services groups to provide advocacy to prevent unnecessary foreclosures, defend post-foreclosure evictions and enhance neighborhood stability.
To qualify for legal services through the Mattapan Initiative, a borrower or tenant must live, work or send their children to school in Mattapan, one of the local communities hardest hit by predatory lending and the foreclosure crisis.
Bertling said that the center has hired two additional attorneys and a new community outreach coordinator. The goal is to have sufficient staff to identify tenants and distressed homeowners as early as possible. Legal assistance includes review of mortgage documents for predatory characteristics, loan modification counteroffers, assistance with loan modification principal reduction offers, and representation to defend against post-foreclosure eviction proceedings.
"People are really appreciative of the help we can give them because we can tell them what is really going on and what the problem is," Bertling says. "When they realize that our job here is not to prey upon them again and that our job is to help them they are really appreciative of that."
Brandon German is the community outreach coordinator tasked with hitting the streets. He has not only knocked on doors but also searched public records to find homeowners in Mattapan that need help.
His first task is to educate homeowners on their legal rights. He then lets them know about Mattapan Initiative and the free legal services it is offering.