Former Councilor Chuck Turner back in Boston, working with activists
Yawu Miller | 8/7/2013, 11:20 a.m.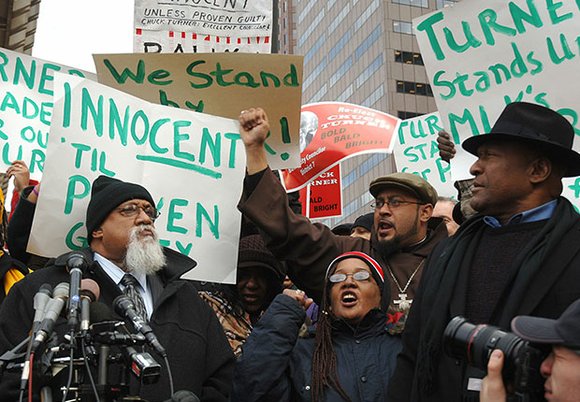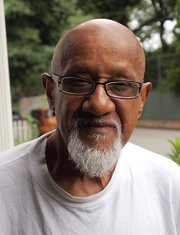 Two years after he entered the U.S. Penitentiary in Hazelton, W. Va., former City Councilor Chuck Turner has returned with a burning desire to tackle black America's most pressing problems.
"The reality is we're in a worse situation than we were in 1963, the year of the March on Washington and Dr. King's 'I have a dream' speech," Turner says, sitting in the dining room of his Fort Hill home. "We're living in the cities by the grace of government subsidies. Fifty percent of the people I represented in District Seven lived in subsidized housing."
Turner was convicted in 2011 of accepting a bribe and making false statements to FBI agents in a court case that many observers said never should have gone to trial. The prosecution's case hinged on grainy footage or a meeting between Turner and a confidential informant, who allegedly handed Turner $1,000, but later told the Boston Globe that the money was not a bribe.
Despite the prosecution's seemingly weak case, Turner's prospects turned sour when he took the stand in his own defense — against the advice of his attorney and many of his supporters — and denied he remembered any specifics of his meeting with the informant.
In January 2011, he began serving a three-year sentence at Hazelton. In July, Turner was released early on good behavior to a Boston halfway house, but it almost didn't end up that way.
According to Turner, early in his incarceration, he began having problems with fellow inmates and corrections officers in the work camp where he served time, a 150-inmate dormitory housing nonviolent offenders serving sentences of 10 or fewer years. Turner and the other prisoners in the work camp were given freedom of movement, access to a track, pool tables, card games and other recreational activities.
"Even though it was a relaxed atmosphere, you had 150 men living together," he says. "I went in there with some raw emotions. I found myself reacting strongly to situations. I got into verbal disputes."
Turner, who turns 72 this year, says he was forced to rely on his faith in a higher power.
"I said to myself, 'Chuck, this is the testing time,'" he says. "After three or four months, I realized there was nothing I could do to change the situation I was in. You're in a situation where there's nothing you can do to protect yourself. You can't allow your emotions of anger, bitterness and fear get in the way of your connection to the higher power."
Turner says he was able to stop reacting out of anger to situations he encountered in prison, including an incident where a corrections officer wrote him up on bogus charges after he complained about the guard's behavior. The officer's charges against Turner were dismissed.
A few days before Turner's early release date, which had been scheduled for July 8, a corrections officer told him the halfway house he was assigned to had no vacancies.
"If that had happened when I first came in, I would have had some reaction," Turner said. "I just said 'okay.' I knew there was nothing more I could do. Instead of getting angry, I focused on what to do with the rest of my time there."