Jonathan Abbott
4/10/2013, 7:12 a.m.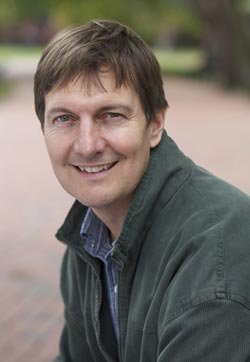 Jonathan Abbott 

WGBH President Jonathan Abbott recently announced that award-winning producer and television executive John Bredar will join WGBH as Vice President of National Programming. He succeeds Margaret Drain, who steps down this spring after 25 years with the Boston public broadcaster.
Bredar comes to WGBH from National Geographic Television, where he was senior executive producer for the National Geographic Specials, a series he developed into a thriving production enterprise. He created the "Inside" series, which included the highly rated "Inside the White House" and "Inside the Vatican." He has produced 25 documentary films on topics ranging from science and the natural world to history, drama and political investigation.
Bredar will oversee WGBH's highly acclaimed prime-time series produced in Boston and seen nationally on PBS, including American Experience, Nova, Frontline, Masterpiece, Antiques Roadshow and others, as well as related content for new media.
A native of Colorado, Bredar holds a bachelor's degree in radio, television and film with a double major in U.S. history from Northwestern University, and a master's in American diplomatic history from Johns Hopkins School of Advanced International Studies. Bredar will join WGBH in early April.