Natalie Cole
9/27/2012, 6:16 a.m.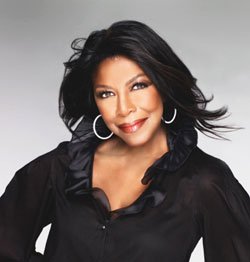 Natalie Cole
Grammy award-winning singer Natalie Cole has agreed to perform at the Action for Boston Community Development (ABCD) 50th anniversary gala on Nov. 2 after Queen Latifah canceled her performance due to a scheduling conflict.
"We are thrilled that Natalie Cole has stepped in," said ABCD President and CEO John J. Drew. "We were so honored to first have a Queen plan to join us for our celebration, and now the daughter of a 'King,' Nat 'King' Cole that is, will be with us. It just doesn't get better than this."
Cole exploded onto the musical scene in the '70s with the hits "This Will Be (An Everlasting Love)," "Inseparable" and "Our Love."
In addition to Cole's musical performance, ABCD will honor the late Sargent Shriver, the first director of the Peace Corps and an early advocate of the "War on Poverty" community action program movement.
For the last 50 years, ABCD has advocated for needed policy changes while developing and expanding initiatives that help solve problems of poverty. Agency programs provide opportunities for low-income Boston residents to become self-sufficient, live with dignity and achieve their full potential.