Ralph Browne
9/12/2012, 11:03 a.m.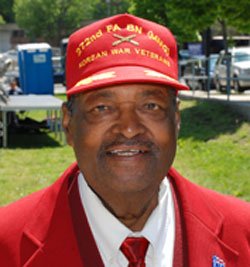 Citizen soldier and community activist

Ralph Browne Jr., a Korean War veteran and NAACP executive committee member, died last week. He was 81. The cause of death was congestive heart failure.
Browne served in the 272nd Field Artillery Battalion of the Massachusetts National Guard, an all-African American unit, during the Korean War. He continued to work as a civilian with the Air Force after his time in the National Guard.
"I'm just so shocked," Joyce Stanley, the executive director of the Dudley Square Main Streets and longtime friend of Browne's, said in a published report. "He was like the Energizer Bunny. He was with so many different organizations. He's done so many things and was such a hard worker. He always had good advice; he was never there to hear himself talk."
A native of Massachusetts, Browne served as the president of the Dorchester Allied Neighborhood Association, the Meetinghouse Hill Civic Association, and as commander of Mattapan's William E. Carter American Legion Post. Browne also served as chief marshal of the Dorchester Day Parade and was a board member of the Dudley Square Main Streets.
For most of his time at the Boston branch of the NAACP, Browne served as Chairman of the Veteran's Affairs Committee.  
Browne is survived by his wife of 60 years, Wilma, and their seven children, 11 grandchildren and five great-grandchildren.

A memorial service was held last Friday at the Twelfth Baptist Church.