Film shows cost of America's drug war in dollars and lives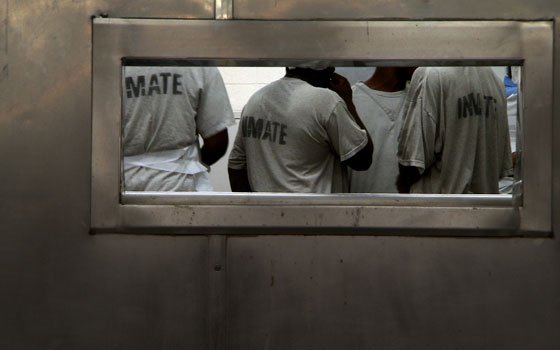 When filmmaker Eugene Jarecki decided to delve into the murky waters of America's drug war in 2008, he started close to home.
He interviewed Nanny Jenner, a black woman his family had employed as a housekeeper for most of Jarecki's young life. While it's clear that Jarecki has a deep appreciation for how Jenner helped to raise him, he also acknowledges that Jenner's need to work for his family ultimately led to the disintegration of her own.
Sadness stretches across Jenner's face as she reflects on how her decision to move to New York with Jarecki's family — a move made to earn more money to support her children — ultimately drove her son James to begin using drugs; he died in the late '80s after contracting AIDS following years spent injecting heroin.
Jenner's story is just one of several searing accounts in Jarecki's film, "The House I Live," a Sundance Film Festival Grand Jury Prize winner that takes both a critical and compassionate look at how the war on drugs has impacted everyday Americans.
Through brutally honest and heartfelt portraits of people involved in and impacted by the drug war, Jarecki makes a strong case that the war on drugs has never really been about drugs, but is, in fact, a war on all Americans, a capitalist chess game benefiting a small group of the powerful elite.
Expert interviews from the likes of "The New Jim Crow" author Michelle Alexander; David Simon, author, journalist and creator of the critically acclaimed HBO series "The Wire," and Harvard Law professor Charles Ogletree offer important context for why and how America's drug war has been sustained. But it's the personal narratives by convicted drug dealers, former drug abusers and their loved ones, and law enforcement and criminal justice officials that give the film its color, painting a more vivid picture of how socio-economic conditions push people to seek drugs as a form of refuge or revenue.
As Anthony Johnson's girlfriend, Alicia Alcindor, sits stoically in a New York City apartment, their infant daughter sleeping soundly on her chest, tears suddenly spring from her eyes as she realizes that it could be years — decades even — before she and her daughter see Johnson again. Johnson is in jail pending trial on drug possession charges after being arrested in Vermont allegedly brokering a drug deal, and sees clearly the pattern that's emerging: He grew up without his father, who spent years imprisoned on drug charges, and the chances that his younger daughter will do the same are extremely high.
Meanwhile, Johnson's father, Dennis Whidbee, a convicted drug dealer and former drug abuser who now lives in Florida, is driven to tears as he comes to terms with the fact that his son has followed in his footsteps. Whidbee recalls the sense of desperation he felt when he discovered he would be a father. How would he provide for his sons? Drug dealing was the easy answer, but the pressure and risks of a life spent serving on corners eventually drove Whidbee to start using himself.