Arts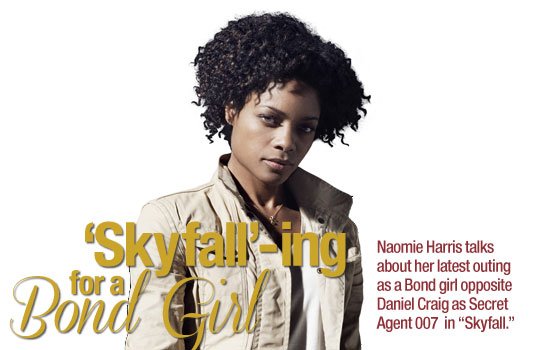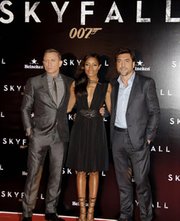 Naomie Harris was born on Sept. 6, 1976 in London, where she was raised as an only child by Lisselle Kayla, a single mom and TV scriptwriter.
The accomplished young actress, who is of Jamaican descent, has already made a name for herself in film, television and theatre. She recently completed production on "A Long Walk to Freedom," a biopic about Nelson Mandela in which she portrayed his wife, Winnie.
Harris also recently starred at the National Theater in London in Danny Boyle's production of "Frankenstein," and was last seen on the big screen playing a grammar schoolteacher who fights for the right of an 84-year-old Kenyan to be educated in "The First Grader."
However, her breakthrough performance was in Boyle's 2002 film "28 Days Later," after which she received further acclaim for her role as Tia Dalma in "Pirates Of The Caribbean: Dead Man's Chest" and "Pirates Of The Caribbean: At World's End."
Harris graduated with honors from Cambridge University with a degree in social and political science prior to training at the prestigious Bristol Old  Vic Theatre  School.  
What's it like to be a part of such a storied, classic franchise? Were you at all intimidated?
It was intimidating in the beginning, for sure. I was really nervous, because I was certain it was going to be bigger than anything I'd ever done before. But I was relieved when I actually discovered that there was a family atmosphere on the set, with a brother-sister team, Barbara [Broccoli] and Michael [Wilson] running it all. They're incredibly down-to-earth and really warm, so it was like making a little independent movie most of the time. That was quite surprising to me, because I'd expected it to feel huge. But it didn't at all. It felt quite intimate.  
I loved you in the action-adventure film "Ninja Assassin." Did that serve as preparation for "Skyfall"?
Yeah, in some ways, except that in that movie I was mostly screaming and running away from the bad guys, whereas in this one I'm generally jumping into the action and fighting with them. So, yeah, it was somewhat similar, but also very different.  
Was the audition for this role physically demanding?
No, it wasn't, at all. [Director] Sam [Mendes] did say the role would involve a lot of action, and asked if I was okay with that. Of course I said, "Yes!" because you say "yes" to anything when you're auditioning for a Bond film. But I didn't realize just how much physicality was going to be required of me.  
How demanding did it turn out to be?
I did more physical preparation for this than I'd ever done for any role. I trained for a couple months. I was out on the shooting range twice a week. I worked out with a personal trainer for two hours a day, five days a week. So, it was quite demanding!  
What was it like working with Daniel Craig?
I really enjoyed working with Daniel, because he's a brilliant actor at the top of his game. That gave me an opportunity to learn from the best, which is what you're always looking for as a performer in order to grow and get better at your craft.