Arts
3/28/2012, 8:44 a.m.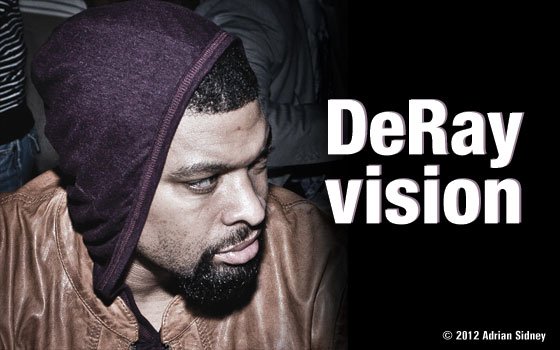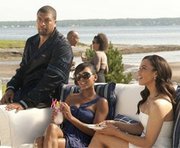 A born hustler from Chicago's South Side, DeRay Davis began his career on the comedy club circuit and was first noticed by Hollywood while onstage at Atlanta's Laffapalooza Festival.     Shortly after moving to Los Angeles, he won the Comedy Central Laugh Riots Competition and was subsequently a standout on the Cedric the Entertainer Tour and at the Montréal Just for Laughs Festival.
DeRay's film credits include "Jumping the Broom," "Get Him to the Greek," "Barbershop," "Life as We Know It," "License to Wed," and "Scary Movie 4."
And on the small screen, he has appeared in "Entourage," "Reno 911" and "ComicView," along with doing various voices on "The Boondocks."
In terms of record albums, he wrote and performed the comedy skits on Kanye West's "Late Registration" and "The College Dropout" LPs, and he also performed at the 2006 Grammy Awards with Kanye and Jamie Foxx.
Here, he talks about his latest screen role in "21 Jump Street," where he plays a Dominican drug dealer named Domingo, opposite Jonah Hill and Channing Tatum.
What interested you in "21 Jump Street"?
My initial interest had to be the hype of the show. I'm from the generation that watched it growing up. So, I was pretty happy and excited that they were even making the TV show into a movie.
Plus, I wanted to see what kind of spin they were going to put on it. And to hear that they were going to turn it into a comedy was pretty intriguing to me.
How did you feel about your character Domingo's wearing shades the entire film, given that your green eyes are almost your trademark?
They were really only covered toward the end of the film.
Did you watch episodes of the TV series to prepare for your role in "21 Jump Street"?
No, because my character was created for the film. When they told me that he was a biker and a bad guy, I looked at some '80s biker videos on YouTube.
And because he's Dominican, I also listened to some accents. And even though it's a comedic film, I had to tone down the "funny" in order to play this bad guy. I started thinking about all my bills to get in touch with my angry side.
In your life, you probably met naysayers who tried to deter you from pursuing your dreams. What message do you have for young people who are surrounded by individuals who do not believe in them, and who would like to follow in your footsteps by becoming a comedian?
I think the role of comedy in your life should supercede anything and everything negative. Just by virtue of the fact that you have to be funny, you can't afford to focus on the negative. As a comedian, your challenge is to turn negative stuff into positive energy.
You should be able to hear anything that sounds bad, that people normally wouldn't laugh at, and make it feel funny to you. No one should be able to deter you, once you have your mind set on comedy. Your survival as a comedian should be as natural as breathing. I need to breathe and I consider my career my air.