Helen Credle
6/20/2012, 10:09 a.m.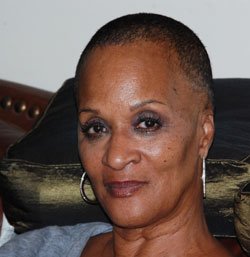 Helen Credle
NAACP Boston Branch President Michael Curry and his Executive Committee recently appointed Helen Credle as chairman of the branch's Committee for Older American Affairs.
The Older American Affairs Committee will serve the branch's constituency of men and women who are 50-plus years of age. Credle brings with her 15 years experience working with older americans throughout Massachusetts.
Born and raised in Roxbury, Credle says her deep-rooted sense of community involvement is the result of the mentorship of several of Boston's leading women, including Melnea Cass, Ruth Batson, Elma Lewis and Ellen Jackson.
Credle attended Boston University and the Florence Heller School at Brandeis University.
She most recently served as project director for the Mature Worker Program at the Urban League of Eastern Massachusetts between October 2006 and June 2011. Prior to that role, Credle served between 2003 and 2006 as project director of LaAlianza Hispana, Inc.'s Senior Community Service Employment Program (SCSEP).