Sugar Ray Leonard discusses boxing career, drug addiction and sexual abuse in new memoir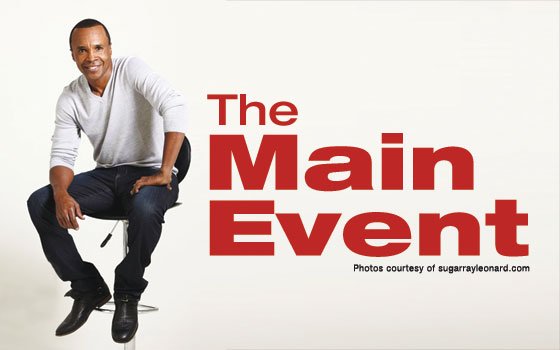 Sugar Ray Leonard discusses boxing career, drug addiction and sexual abuse in new memoir
One of the most prodigious pugilists of all time, Sugar Ray Leonard was born in Rocky Mount, N.C., on May 17, 1956, to Cicero and Getha Leonard. The fifth of seven kids, his family moved to Washington, D.C., in 1959 before settling down seven years later in Palmer Park, Md., where his father was employed as a supermarket night manager and his mother as a nurse.
Though shy as a young child, Ray followed his brother Roger's footsteps into boxing, ultimately eclipsing his elder sibling in terms of potential and finding fame by capturing the gold medal at the 1976 Olympics in Montreal.
He went on to become the first fighter to earn more than $100 million over the course of an enviable career, winning world championship titles in five different weight classes while squaring off in classic showdowns with such formidable opponents as Roberto "No Mas" Duran, Tommy "The Hitman" Hearns, Marvelous Marvin Hagler and Wilfred Benitez.
Ray retired from the ring in 1997 with a record 36-3-1, with 25 of those wins coming by knockout. Today, he lives in California with his wife, Bernadette, and their children, Camille and Daniel. Here, he discusses his moving memoir, "The Big Fight: My Life In and Out of the Ring." 
What is your best memory of Montreal?
My very best memory of Montreal was the moment inside the Olympic arena when I was waiting under the stadium and those majestic gates opened up. It was a whole other world.
I was just a youngster from the ghetto. I suddenly felt like a star. It was emotionally overwhelming. It was something I'd wanted, but it was also something I didn't understand.
It was a whole different world, and Montreal was an absolutely beautiful setting unlike anywhere I'd ever been before. So, Montreal in '76 was an encompassing experience I will cherish for the rest of my life.   
It is widely known that it is very difficult for men to talk about sexual abuse. What made you decide to go public with your story, and was it a cathartic and healing experience to write about it?
It was cathartic. I only wish that I had had the courage and the knowledge to have gotten that out of my system, out of my mind or my heart years earlier. But there is no book, there is no manual to tell you how to deal with sexual abuse. I saw Todd Bridges talk about being abused on Oprah.
Something that he said or an expression that he made gave me the little boost I needed to be open about it and to talk about it as transparently as I did.
When I told my wife, she couldn't believe it. She was petrified, because it's such a no-no, taboo, a hands-off subject. But I'd have to say hearing Todd Bridges on Oprah was my watershed moment.  
I saw you on Stephen Colbert and loved it. He was wondering why a movie hasn't been made about your life.