The real problem with Roland Martin's tweets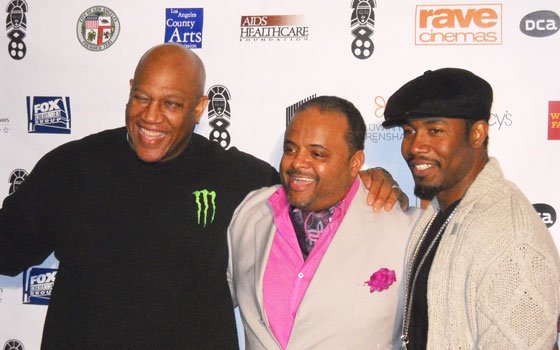 Roland Martin doesn't understand the nature of taboo. More specifically, he doesn't get that prominent black people have a special responsibility to understand taboo in America.
To wit, in American English, there are precisely two words that qualify as profane. I don't mean the "bad words" that tend to have four letters, the most common of which begin with D, H, S and F.
Though they are termed "profanity," today, they are just salty. Most Americans use, especially the first three, in casual conversation in most settings. You can assume they're gaily tossed about during most after-work drinking sessions, walks down the street and even baby showers.
No, real modern American profanity is not about religion, excretion or sex. One of our true curse words, in the sense that an anthropologist would recognize, is the 'N' word. Here is a word whose utterances truly horrify all of us (except in its alternate usage as a term of fellowship among black men). Use the 'N' word in public as a white person, and it's a headline for a week. I have watched white people carefully step around uttering it, even when trying to refer to it. It's a truly bad word.
Then there's another one: the 'F' word, used to refer to gay men. In public discourse in modern American society, one does not pop off with that one. Characters on television now often slip in some of the four-letter words, but not the 'N' word and not the 'F' word, unless they are being depicted as close to evil.
We do not publicly slur homosexuality. And shouldn't. Overall, racism and homophobia are America's true taboos in our moment. These are places we don't go.
I have known Martin over the years, and he's a good person. He certainly didn't mean literally the violence he suggested in his tweets. Martin intended it as jolly locker-room talk, one senses.
But all we have to do is imagine a white person tweeting about smacking "the ish out of" a black person and we understand that Martin's tweets just weren't funny. Notions such as men in pink suits needing a visit from "#teamwhipdatass" are profoundly disrespectful. Any sense that it's somehow OK to refer to gay people in this manner is one that implies gay inferiority.
The Martin episode joins some others in a common mistake: famous black men casually exhibiting homophobia, assuming that it will be taken as just ordinary American high spirit. Tracy Morgan's infamous stand-up riff on how he would beat up a son if he turned out to be gay was one example. "Grey's Anatomy's" Isaiah Washington calling fellow actor T.R. Knight the 'F' word during a backstage altercation was another, and now Martin.
Is there something particularly "black" about the kind of comments Martin made? There's no smoking gun analysis possible on that. And, of course, homophobia is well-entrenched among white people and everybody else. But there is an issue of casualness — what would one tweet or say in a situation in which the proceedings could easily be recounted to the media?