Jason Moran celebrates Monk at New England Conservatory with a multimedia jazzfest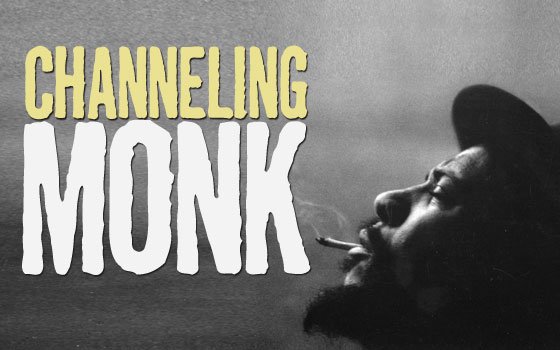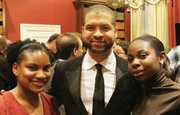 Jason Moran celebrates Monk at New England Conservatory with a multimedia jazzfest
There's something about watching a group of musicians perform onstage together for the first time. In the beginning there are mistakes: a trombone blows too hard or a trumpet squeaks out of nerves.
But as the musicians continue to play, the harmonies become more noticeable, the music loosens and the discussion begins to make sense to the audience.
That is how it went for Jason Moran early this month in Jordan Hall at the New England Conservatory (NEC). He played a modern tribute to Thelonius Monk's 1959 live recording of "Monk at Town Hall," which Moran titled, "In My Mind — Monk at Town Hall 1959."
The concert was a multimedia experience combining the talents of Moran's band The Bandwagon, which included five jazz students from NEC. Though the first song felt a little out of sorts, by the second it felt like Monk was in the building.
And, for a few minutes of the show, he was.
"In between songs there are these snip bits of history, or snip bits of  Thelonius Monk talking," Moran explained in an interview before the show. "It all happens on video. I never actually say a word during the concert. Everything is coming from the video — so the audience is kinda focusing on a number of things at once. But I think we're all kinda used to that."
With his back to the audience, sitting upright in a chair, Moran compelled the audience to watch the screens. For more than an hour, Moran with Tarus Mateen on bass, and Nasheet Waits on drums, as well as the NEC students, belted out their interpretations and improvisations of Monk's music while images of the composer and symbols of his music were projected above him.
Moran told both his story and Monk's through video. The audience read about how he was inspired to become a pianist through yellow words written against black and white photographs of his belongings. A picture of his piano, desk, chair — "I'm snobbish about my chairs" he wrote.
These artifacts introduced the audience to Moran's life and the moment he fell in love with the piano. He displayed on the screen above his band, "it was as if hearing Thelonius Monk set everything in motion."
When Moran was 13, he found his parents watching TV on mute. Thelonius Monk played in the background. They had just learned news of someone's death, and they listened to Monk's "'Round Midnight." "It was all the commentary they seemed to need, the sound of loss and despair," Moran writes on his website.
"Up to that point, I had been studying classical piano [...] Now, instead, I began to learn "Round Midnight" and other jazz songs. I found my road to Monk. By the time I was 17, I had amassed a collection of 70 Monk recordings, and began to think of myself as a committed pianist."
He is a Monk historian as well. During the show, Moran shows a plantation field and tells the audience about Monk's family history with slavery.