Arts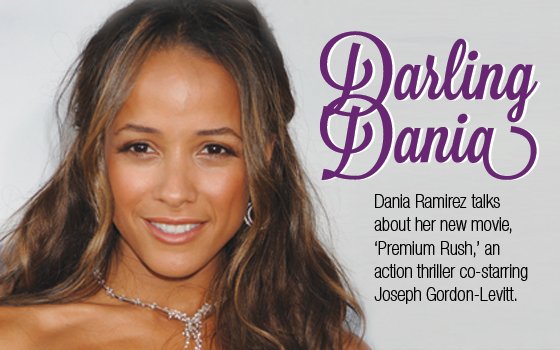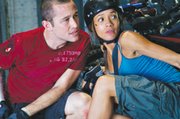 Dania Ramirez was born on November 8, 1979 in the Dominican Republic and was raised there by her grandmother from infancy until the age of 10 when she was sent to the United States to rejoin her parents.
She graduated with a bachelor's degree in communication from Montclair State University, where she was also a standout on the school's volleyball squad.
Dania's professional career began as a model in New York, although she got her big break when she was cast in Jay-Z's long-form music video "Streets is Watching."
She made her film debut in Spike Lee's "The Subway Stories" for HBO, which led to two other Spike Lee projects, "25th Hour" and "She Hate Me."
Dania was unforgettable as Blanca on the critically-acclaimed HBO drama "The Sopranos," as well as on the NBC cult hit "Heroes" and HBO's award-winning "Entourage."
Today, she has become one of the hottest young actresses in Hollywood, co-starring in several of the most successful movies and highest-rated television programs of the past few years. As a model, Dania was named the face of CoverGirl. She also appeared opposite Sean "Diddy" Combs in the CIROC "Luck Be a Lady" campaign that ran around the world.
Her other film credits include "American Reunion," "X-Men: The Last Stand," "Quarantine" and "Fat Albert."
She was recently cast in the highly-anticipated Lifetime TV series "Devious Maids," debuting in 2013, produced and written by "Desperate Housewives" creator Marc Cherry. On the show, Dania will play Rosie Falta, one of four Latina maids employed by the rich and famous in Beverly Hills.
What interested you in "Premium Rush"?
A couple things. When I consider a film, I really look at the character first to see if it's something that I can dive into and bring to life. And second, it looked like a lot of fun. I was going to be riding a bike all through New York City. That kinda sold me. And that's what the movie is really, just a lot of fun!
How would you describe your character?
Vanessa is a badass Dominican chick on a bike who also has a heart of gold. She's just graduated from college, hasn't found a job and becomes a bike messenger in the meantime.
She's really focused on her relationship with Wilee (Joseph Gordon-Levitt). She's tying to get him to care about living and about the future. I really loved playing her, because she's a very honest and endearing character. She's sort of tough when she's on the bike, but caring and vulnerable when she's off it.
Did you do any of your own stunts?
I did as much as I could, but there were certain things I just couldn't do, like where my character jumps off the bike and flies through the air before hitting the ground. But I did do the one where she crosses over the Hudson River. That was scary.
How dangerous was it to shoot on location around Manhattan?
 It was very dangerous because you're on a bike going in and out of traffic. There's nothing protecting you. The whole movie we're riding bikes and going fast.