FDA gives nod to first pill to help prevent HIV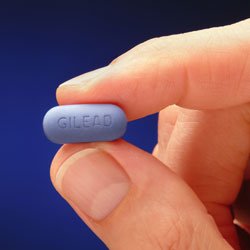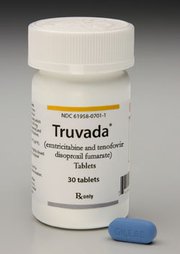 The approval of a pill that may prevent individuals from acquiring the Human Immunodeficiency Virus (HIV) has many hopeful that a battle has been won in the 30-year war against the virus that causes Acquired Immune Deficiency Syndrome, commonly known as AIDS.
Last month the Food and Drug Administration (FDA) approved the use of the drug Truvada, a once-daily oral pill taken as a preventative measure by those most at risk for contracting HIV. Truvada combines two drugs already commonly used to treat patients that are HIV-positive.
This new approval will permit Gilead Sciences to formally market the drug to populations at risk for acquiring HIV. Truvada has been used to treat HIV-positive adults and children over 12 years of age since 2004.
According to the Center for Disease Control (CDC), HIV affects a disproportionate number of African Americans compared to all ethnic groups. While African Americans comprise 14 percent of the U.S. population, they accounted for 44 percent of all new HIV infections in 2009.
Young black males that are gay or bisexual face an even higher risk for acquiring the virus. According to data presented at last month's International AIDS Conference in Washington D.C., only one in 500 Americans is a black gay or bisexual male, however, these men represent almost one in every four new HIV infections in the U.S.
"With a steady rate of 50,000 new HIV infections in the U.S. every year, and millions of new cases occurring worldwide, it's clear that new HIV prevention tools are urgently needed," said Dr. Keith Rawlings, director of HIV Medical Affairs at Gilead Sciences. "We believe Truvada ... as a part of a comprehensive prevention package is an important public health intervention that may have the potential to reduce the number of new HIV infections."
Dr. Valerie Stone, director of the Primary Care Internal Medicine Residency Program and associate chief of the General Medicine Division at Massachusetts General Hospital, has been caring for patients with HIV for the past 28 years.
Stone followed the developments and final approval of Truvada and said she's pleased the FDA arrived at this final decision.
"Those of us who have been involved in HIV and AIDS care have been concerned that the number of new HIV infections has not gone down in the U.S.," said Stone. "The preventative measures available, such as the use of condoms, are not used consistently. This makes a biomedical prevention option ... very attractive."
While every drug comes with potential side effects, Truvada's are limited. Side effects include nausea, abdominal pain, dizziness and diarrhea. The FDA said potential serious side effects were renal failure and bone loss, but these aren't common.
Although considered a breakthrough, the FDA approval has not been universally lauded. The AIDS Healthcare Foundation (AHF) asked the FDA to reject the new indication and called the FDA's final decision "reckless." The AHF says the pill could give patients a false sense of security and reduce the use of condoms, currently one of the most effective ways of reducing the spread of HIV.