Arts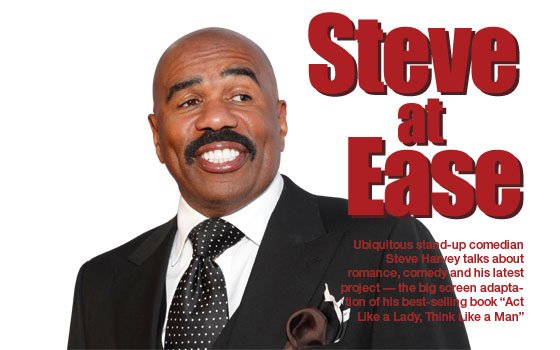 Born in Welch, W. Va., on January 17, 1956, Steve Harvey is a media conglomerate who started his career doing stand-up in the mid-1980s.
His success as a comedian eventually led to a long stint as host of "It's Showtime at the Apollo," multiple TV shows and movies, assorted acting roles, and to hosting, writing and producing.
Harvey starred on the big screen in such movies as "Love Don't Cost a Thing," "You Got Served," "Johnson Family Vacation" and "Madea Goes to Jail."
This year, he's celebrating his 12th year as longtime host of BET's Celebration of Gospel.            
In 1997, he toured as one of the "Kings of Comedy" alongside Cedric The Entertainer, the late Bernie Mac and D.L. Hughley. That led to the taping of one of the most successful comedy concert films in history – "The Original Kings of Comedy" – directed by Spike Lee.    
 Harvey now serves as the host of the long-running syndicated game show "Family Feud."
His presence since his debut in September 2010 has rejuvenated the series and increased the Feud's TV ratings by more than 40 percent. This fall, he will debut a new syndicated daytime show, a one-hour daily program covering relationships, parenting, the workplace and a range of other topics.
September 2000 marked the premiere of the Steve Harvey Morning Show, a nationally-syndicated radio program which airs Monday through Friday, 6-10 a.m. in more than 60 markets with a total of approximately 7 million listeners. The show enabled him to share love advice with his listeners through the "Strawberry Letter" segment, where he responds to relationship questions.                                                   
That segment's popularity led to the publication of Steve's first book "Act Like a Lady, Think Like a Man" in January of 2009. Love guru Harvey's must-have guide to unlocking the male mind, understanding his game, anticipating his moves and countering with unstoppable offense and defense, the widely acclaimed book was on the New York Times Best Seller list for 64 weeks, selling more than 2 million copies worldwide.                                                                                        
When did it occur to you that "Act Like a Lady, Think Like a Man" could be turned into a movie?
It actually never occurred to me. [Chuckles] In fact, as a first time author, I didn't expect the book to be a #1 best-seller.
So, I had no idea that the book was going to be that much of a success. And when they came to me about adapting it into a movie, my foremost concern was that they not make a mockery of my book.
So, they promised to keep me involved every step of the way, including the script and the casting. I think everybody they put in the film was a great pick.  
Your schedule must be dizzying. Where do you find the time? You already have "Family Feud" and the radio show, and now you're about to add a TV talk show to the mix?
Yes, sir. It'll work out. [Chuckles]
I know you play yourself in the film. But which of the characters in "Think Like a Man" would you say you're most similar to?