Dr. Augustus White III
4/4/2012, 8:01 a.m.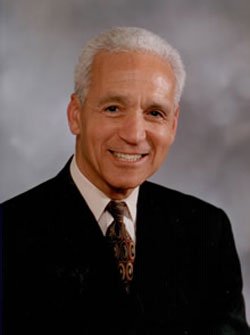 Dr. Augustus White III

Wheaton College President Ronald Crutcher recently presented the school's Otis Social Justice Award for 2012 to Dr. Augustus White III for his work in calling attention to unconscious biases in health care and for promoting equality.
As part of the award ceremony, Dr. White delivered a lecture entitled, "What Dr. Martin Luther King Jr. Would Want Us to Know about Health Care Disparities." The lecture drew upon Dr. White's recently published book "Seeing Patients: Unconscious Bias in Health Care" (Harvard University Press, 2011), written with author David Chanoff.
An internationally known orthopaedic surgeon, Dr. White is the Ellen and Melvin Gordon Distinguished Professor of Medical Education and Professor of Orthopaedic Surgery at Harvard Medical School.
A star athlete as well as a scholar, first at the prestigious Northfield Mount Hermon School and then Brown University, Dr. White attended Stanford Medical School, and he completed his orthopaedic residency at Yale Medical Center. He served two years in the U.S. Army Medical Corps, and he studied at the University of Gothenburg and at the Karolinska Institute, where he obtained a Ph.D. for research on the biomechanics of the spine.