Filmmaker Alrick Brown talks about his new film, "Kinyarwanda," and winning a prestigious award at the Sundance Film Festival.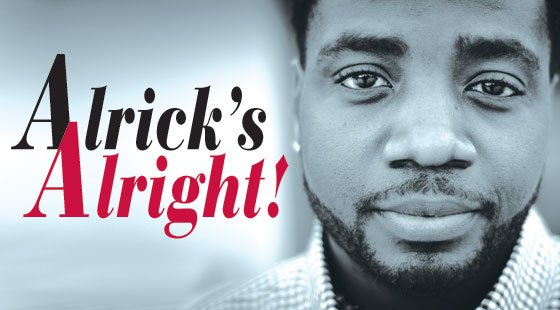 Filmmaker Alrick Brown talks about his new film, "Kinyarwanda," and winning a prestigious award at the Sundance Film Festival.


With an MFA from NYU's Tisch School of the Arts, Alrick Brown is a filmmaker and teacher who has found his calling in writing, directing and producing narrative films and documentaries focusing on social issues affecting the world at large.
For over two years, he served as a Peace Corps volunteer in Côte d'Ivoire.
Brown's interactions with the indigenous people in the village where he lived, as well as his overall experiences in West Africa, have informed his creative expression, an expression first fostered by his birth in Kingston, Jamaica, and his upbringing in Plainfield, N. J. Fluent in French, he graduated from Rutgers University with a bachelor's degree in English and a master's degree in education.
Since then, he has devoted his energy giving a voice to the voiceless. Brown's collective work has been screened in countless film festivals, and received numerous awards, including HBO's Life through Your Lens Emerging Filmmaker Award for the critically-acclaimed documentary Death of Two Sons.
In 2004 he was one of four NYU students featured in the IFC Documentary series Film School, produced by Academy Award-nominee Nannette Burstein. And in 2007, he addressed the Motion Picture Association of America on C-SPAN.
Well, it certainly looks like things have taken off for you since "Kinyarwanda" won the Audience Award at Sundance. How does that feel?
It's all an illusion. I'm still broke, man. I'll answer that question when I get out of debt.  
When did you get your degree from NYU?
I officially graduated in 2008, when I turned in my thesis.
Well, I really enjoyed "Kinyarwanda." What inspired you to make a movie about the genocide in Rwanda?
Thank you very much. The film came about because one of my Peace Corps buddies ended up in Rwanda after I left West Africa to go to NYU. He introduced me to Ishmael Ntihabose, a genocide survivor and aspiring filmmaker.
Ishmael called me because he got a grant to make a movie about the Muslim influence on the peace process in Rwanda, which I hadn't heard about before. So, he's the picture's executive producer.
Then, when I arrived in Rwanda, I heard so many amazing stories of survival that I suggested to Ishmael the idea of an ensemble drama with intertwining tales, à la Crash, but with all the characters eventually meeting at a mosque. He went for it, and we shot it in 16 days.
Had many of your cast members have been touched by the genocide?
Absolutely! Most of our crew and cast members were affected by it in some way. That added to the picture's authenticity.
What's Rwanda like now? Is there still evidence of tensions between the Hutus and Tutsis?
The country has turned itself around 180 degrees. In fact, the terms "Hutus" and "Tutsis" aren't even used anymore. That's not to say everything is perfect. Outside of Rwanda, there are still some people in exile who don't believe in the reconciliation process who still hold animosities.