Common: The dreamer, the believer, the actor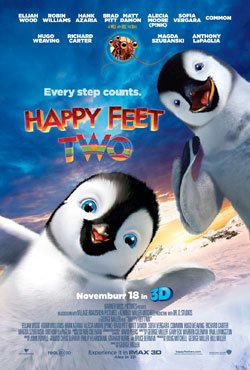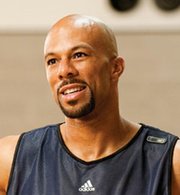 Celebrated rapper, Common, talks about serving as the voice of Seymour in the animated comedy "Happy Feet Two."


Born Lonnie Rashid Lynn in Chicago on March 13, 1972, Common rose to prominence as one of hip hop's most poetic and respected lyricists, having garnered multiple Grammy Awards for his first eight albums. Common's ninth, "The Dreamer, The Believer," will be released in December by Warner Brothers Records.
In 2004, he partnered with fellow Chicago native and rap music mega-star Kanye West to produce the album "BE," which went on to garner four Grammy Award nominations. Three years later, Common released his critically-acclaimed seventh album, "Finding Forever," which debuted at No. 1 on the Billboard Album Chart and went on to earn him another Grammy. His eighth album, "Universal Mind Control," was released in 2008 and was nominated for a Grammy in the category of Best Rap Album.
Common's film credits include "Smokin' Aces," "American Gangster," "Wanted," "Terminator Salvation," "Date Night" and "Just Wright." In addition, he is set to co-star next year opposite Jennifer Garner in "The Odd Life of Timothy Green."
On TV, Common enjoys a recurring role on the AMC Network series "Hell on Wheels." He plays Elam, a freed slave who heads West in search of work on the Transcontinental Railroad in post-Civil War America.
 His memoir, "One Day It'll All Make Sense," was published in September by Atria Books. He is also the author of several children's books, including "The MIRROR and M," its follow-up, "I Like You But I Love Me," which was nominated for an NAACP Image Award and "M.E. (Mixed Emotions)."
In 2000, Common launched the Common Ground Foundation, with the mission to empower disadvantaged youth in urban communities by mentoring them.
What interested you in playing Seymour?
The reason why I really wanted to play Seymour was because "Happy Feet Two" is a family movie that can touch people of all ages. So, I saw the opportunity to be in the movie and to work with [director] George Miller, who is an incredibly talented visionary, as a great honor and blessing.  
What is the acting process like when you're voicing an animated character? Do you picture the character saying the words?
First of all, you start by finding the pulse of the character, because even though it's animated, it still has a soul. George Miller creates characters who have heart, so you start by finding their essence. Then you bring that essence to the character, and add your imagination. 
You're really branching out between Seymour in "Happy Feet 2" and Elam Ferguson in "Hell on Wheels" on AMC. What surprising role will you be tackling next?
God willing, I'll be doing leading roles in some dramas, comedies and action films. My goal is to develop into a great actor.
What is your fondest memory of growing up in Chicago?
Just enjoying time with my friends, from hanging out with the kids I grew up with, to playing basketball, to riding up and down Lake Shore Drive. Having fun!