Troy Johnson started a website on black books — and that's when his real lessons began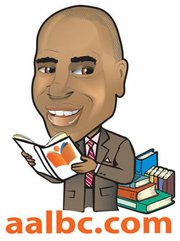 Troy Johnson started a website on black books — and that's when his real lessons began
Troy Johnson is the founder, president and webmaster of the African American Literature Book Club (AALBC). Officially launched in March of 1998, AALBC.com has grown to become the largest and most frequently visited website dedicated to books and film by or about African Americans.
In 1984 Johnson earned a degree in electrical engineering from Syracuse University and spent the next seven years working for defense contractors like United Technologies in Florida and General Electric in Pennsylvania. During this period, he earned a master's degree in engineering, while working full time.  
In 1991, Johnson went back to school and received an MBA from New York University's Stern School of Business. Over the next 16 years he was employed in financial services and consulting by such Wall Street firms as Goldman Sachs, Deutsche Bank and PricewaterhouseCoopers.
It was during his tenure on Wall Street that Johnson discovered and began to pursue his passion for sharing the full breadth of black culture through the words and stories contained in books. As a regular contributor to AALBC, I've not only been lucky enough to work with him for years, but have also enjoyed just hanging out with him as well.    
Married for over 21 years with two daughters now in college, Johnson divides his time between East Harlem, where he was raised, and Tampa, Fla. Here, he talks about both the challenges and rewards of running AALBC.com.
Q. What interested you in starting AALBC.com?
During the mid- to late-Nineties, I had a sideline business building websites for other businesses. I wanted to learn more about using websites to generate sales and earn money, so that I could better advise my clients. I actually offered to help someone else rebuild their book business' website, for free, as a part of that effort. Amazingly, they declined the offer. So instead, I decided to create AALBC.com. I immediately discovered I would prefer building a website for myself, rather than for others, and I focused solely on AALBC.com. That was back in 1997.
Q. How long had the website been in existence before you decided to quit your job on Wall Street to work on the site full time?
I had been running AALBC.com for about 11 years before I left Wall Street. That was three years ago.
Q. Do you see the recent closing of Borders bookstores as a sign of the demise of brick-and-mortar operations and hard copy books? How does this development affect your business?
Those changes are really reflective of more profound and fundamental shifts that are greatly impacting the entire book industry. But I don't think the closing of Borders or the rise of eBooks is [a] sign that the days of brick-and-mortar stores, and physical books, are numbered.
This may sound counter-intuitive, but the closing of Borders actually hurts my business, in much the same way that the closing of independent black bookstores did. Sure, on a superficial level, one can say there are less competitors in the marketplace and that will drive more people online to learn about new books and that that helps sites like AALBC.com.