in the Mix
11/1/2011, 7:32 p.m.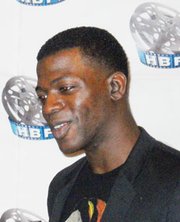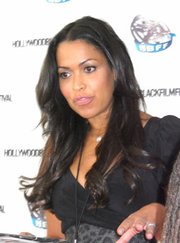 In the mood for a change of pace and scenery, I hit the road for the bright lights of New York and Los Angeles and met up with a few friends along the way.
de Kooning: A Retrospective
The first road trip was to NYC for a little culture, food and some laughter. I began the weekend with a whirlwind walk-through at the famed Christie's auction house where we saw some original works by Andy Warhol, Keith Haring and Diego Rivera up for sale. It's unreal that people just had some of these paintings in their homes. I can't even fathom that.
I may have to go back to Christie's in December because The Collection of Elizabeth Taylor (which includes her legendary jewels) are up for sale and, as they say, diamonds are a girl's best friend.  
Next up was the fabulous exhibit, "de Kooning: A Retrospective" at The Museum of Modern Art (MoMA). The exhibition is mind-blowing and includes more than 200 of Willem de Kooning's works from both private and public collections. The exhibit takes over the museum's entire sixth floor gallery space, which I learned is about 17,000 square feet.
Impressive and vast are just a couple of the words that first come to mind when you're walking through MoMA. Then you see some de Kooning landmark paintings, such as "Pink Angels" and the celebrated third Woman series, and you know that you're in the presence of true talent. It's unbelievable!
After absorbing a couple of hours of art and beauty, it was time for a fabulous feast over at Morrell Wine Bar and Café in Rockefeller Plaza, where my friends and I truly began our celebration of the weekend!
We began our glorious meal with small plates of warm olives, roasted garlic, rosemary and roasted red beets with lemon crème fraiche and Sicilian pistachios. Our entrées included the Long Island sweet corn risotto with Brie and black truffle puree (absolutely divine) and the wild mushroom pappardelle, with wild mushrooms, truffle essence and parmesan cheese. It was a meal fit for a king or, as I like to say, for a queen.
Next on the agenda was a visit to Carolines on Broadway to see D.L. Hughley perform, and while we were hanging out backstage, Dave Chappelle came through. It was great to catch up with him. I hadn't seen him since he ended the "Chappelle Show." Sometime after midnight we all headed to Cafeteria for a bit of late-night noshing and by the time I crawled into my hotel room I was thoroughly exhausted.
It was a great night! As they say, New York, New York, big city of dreams …
2011 Hollywood Black Film Festival
Fresh off the red-eye, I attended the Hollywood Black Film Festival — dubbed "The Black Sundance" — to scout some films for the upcoming 14th Annual Roxbury International Film Festival. I stayed at the fabulous Andaz West Hollywood Hotel right on Sunset Boulevard in the heart of all the action.