Kirven Boyd now dances with the internationally renowned Alvin Ailey American Dance Theater – and credits his success to Boston Youth Moves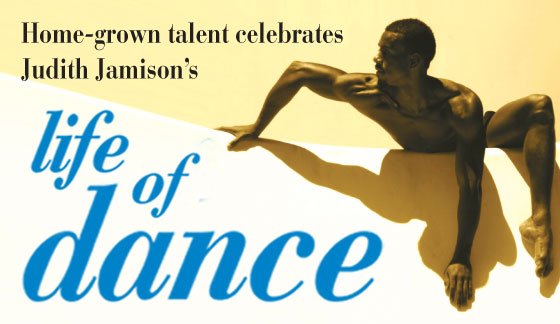 Kirven Boyd now dances with the internationally renowned Alvin Ailey American Dance Theater – and credits his success to Boston Youth Moves


Loud music is blaring from the rooms at the Jeannette Neill Dance Studio near North Station. Lithe adolescents run into class and take their places just in time for the dance instructor to yell 5, 6, and 7, 8.
The studio, founded in 1979 by Jeannette Neill is a training ground for aspiring dancers.
 Neill is an internationally respected educator,  dancer and choreographer whose work has taken her around the world. She's performed with The Milan Opera Company in Palermo, Italy, Danschuset in Goteborg, Sweden, the Jazz/Tap Festival in Monterey, Mexico, the AIC Studio in Tokyo, Japan and Broadway Dance Center in New York City.
Neill also co-founded Boston Youth Moves (BYM), a nonprofit organization and pre-professional dance program.
 "BYM was started so that no child would be turned away," said Neill. "Some parents can't afford to send their kids to the studio. We are constantly raising funds to provide financial aid to the students. There's arts education for teens 13-19."
 Each year, Neill holds a fundraiser "Swellegance" to help support BYM initiatives.
"It's our eleventh yearly gala fundraiser," Neill says. "We do it to help donors and other supporters of BYM feel connected. There will be great music, dance, food … great everything!"
 The studio is buzzing with excitement because one of BYM's graduates Kirven Boyd — a principal dancer at the Alvin Ailey American Dance Theater — is heavily involved in this year's "Swellegance."
Ten Ailey dancers will perform their own original choreography in "A Spark Ignites: A Celebration in Dance" as well as excerpts from Ailey repertoire. During the gala, Judith Jamison will be presented with the Boston Youth Moves Lifetime Achievement award for her work as a dancer and as the artistic director of the Alvin Ailey American Dance Theater.
 "This fundraiser was my idea," Boyd said. "I thought it would be good for BYM to do something this big. They wanted to honor Ms. Jamison and what better time to do it than now? I thought it would be great for these two parts of my life to come together to celebrate Ms. Jamison and the BYM program."
 A brilliant dancer, Boyd can be seen leaping though the air in pictures advertising upcoming Ailey performances. In some instances, it seems as if  Boyd is reaching for the heavens with his impossibly long arms outstretched.  When he was a child, he saw an Alvin Ailey performance that changed his life.  Now, his performances are changing other's lives.
 "Being in Ailey was a life dream of mine so every chance I get to dance in this company is special to me," Boyd explained. "It keeps me interested and there's always something to learn and always some other part of yourself that you discover.
"I've been blessed to dance roles that were danced by some of the dancers that I looked up to as a young dancer," he added. "I can only hope that I am an inspiration to young artists and that there's someone following their dreams because of what I give of myself."