Wil Haygood
5/3/2011, 3:47 p.m.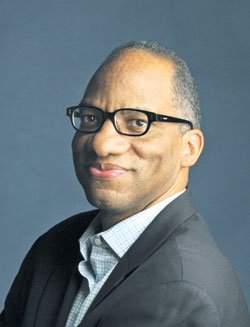 Wil Haygood

Wil Haygood, a former Boston Globe writer, has been named a recipient of a 2011 fellowship by the John Simon Guggenheim Memorial Foundation. Haygood was one of 180 recipients selected from 3,000 applicants. His project will be a book about Thurgood Marshall's confirmation to the Supreme Court.
 A staff writer for The Washington Post, he is the author of five books, among them three biographies: "King of the Cats: The Life and Times of Adam Clayton Powell, Jr."; "In Black and White: The Life of Sammy Davis, Jr."; and "Sweet Thunder: The Life and Times of Sugar Ray Robinson."  His journalism honors include a National Headliner Award, the Sunday Magazine Editors Award, the Missouri Journalism Award and the National Association of Black Journalists Award for both feature writing and foreign reporting.
He was a finalist for the Pulitzer Prize in 1991. "Sweet Thunder" has just been released in paperback by Lawrence Hill Books.  The book was named a best book of the year by the Chicago Tribune, Parade magazine, Forbes.com and The Washington Post. It was also a finalist for the PEN/ESPN Book Award and the Hurston-Wright Legacy Award.