Exhibit focuses on fighting foreclosure in Boston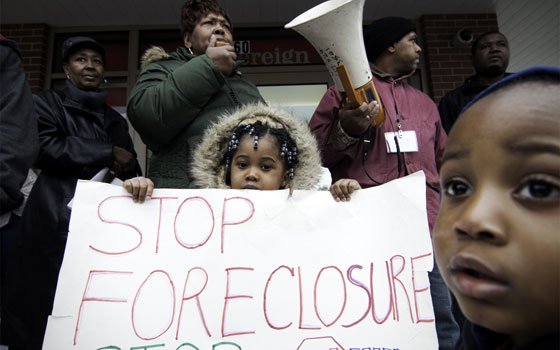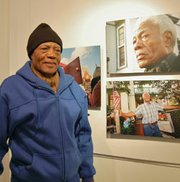 Dorrett Martin refinanced her Blue Hill Avenue home of 25 years while caring for her ill mother. She lost her job, could no longer make the higher mortgage payments and went into foreclosure. Her foreclosure also threatened her longtime tenant Sandra Douglas, with whom Martin developed a deep friendship over 24 years in the three-family house.
Ken Tilton lost his Roxbury condominium after his partner died of cancer, racking up impossible medical bills during 15 months of illness.
Reggie Fuller and Louanna Hall are fighting eviction from the Dorchester apartment they call home, after the landlord went into foreclosure and left the building vulnerable to criminal activity, disrepair and even a fire.
These are a few of the human stories behind the nearly 4,000 foreclosures Boston has seen in the past five years, in a crisis concentrated disproportionately in high-minority neighborhoods such as Dorchester and Roxbury.
But these individuals are not going down without a fight. With the help of City Life/Vida Urbana (CLVU), a Boston housing advocacy group, they, along with hundreds of others, have dug their heels in against eviction while working to reclaim their homes.
Their faces and stories are part of "We Shall Not Be Moved," an exhibit now on display at the Washington Street Art Center in Somerville after an initial week-long run at the Great Hall in Dorchester last month.
Somerville photographer Kelly Creedon set out in 2008 to explore, with her camera and a tape recorder, the suffering and strength within the foreclosure crisis. She had heard about CLVU from friends who had attended "eviction blockades," where CLVU organizers and volunteers band together to stop tenants and former homeowners from being forcibly moved out.
"I felt personally moved by what I was hearing," said Creedon. She decided photography would be a new way to bring the story home to people desensitized by an onslaught of facts and figures.
For more than two years, she followed CLVU's burgeoning anti-foreclosure movement, attending Tuesday evening meetings week after week, interviewing people in their homes and documenting rallies and protests. Along the way, she received grants from Mass Humanities and the Puffin Foundation to keep the project alive. She estimates she took 10,000 photographs, and selected 27 of them for this exhibit.
One group of images features Marshall Cooper Jr., 75, who bought his Dorchester home 15 years ago after taking early retirement to take care of his ill parents.
Cooper was at the exhibit's opening reception. Standing near his portrait, he spoke about his path to foreclosure, echoing some of what can be heard in the audio slideshow Creedon created for the exhibit.
"My mom and dad both got sick," Cooper explained. "They were separated, and I was going to two places to comfort them. I took early retirement and bought this house to bring them together."
Not able to qualify for a good loan, as he was no longer employed and had bad credit, he said, he was referred to a lender willing to give him a mortgage at twice the interest rate, as long as he put his entire savings of $34,500 down.