Oscar-winning actor Louis Gossett Jr. has finally landed a lifetime role — his Eracism Foundation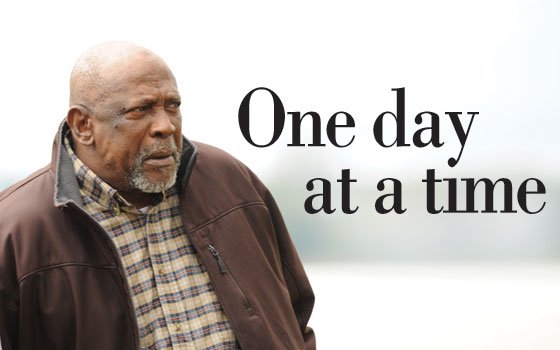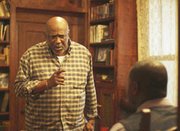 Oscar-winning actor Louis Gossett Jr. has finally landed a lifetime role — his Eracism Foundation


Louis Cameron Gossett Jr. was born in Coney Island, Brooklyn on May 27, 1936 to Helen Rebecca Wray, a nurse, and Lou Sr., a Pullman porter. Gossett's stellar career started in 1953 while he was still in high school, when he landed a role in the Broadway production of "Take a Giant Step."
One of a select group of actors to win both an Academy and Emmy Award, he is best known for his Oscar-winning performance as a gunnery sergeant in the film classic, "An Officer and a Gentleman" and for his Emmy-winning portrayal of the character Fiddler in the historic TV-miniseries "Roots."
 In 2006, Gossett decided to devote his energies to fighting social ills, so he founded the Eracism Foundation, a nonprofit designed to create a "conscious offensive against racism, violence and ignorance." Toward that end, the organization has sponsored programs focused on youth mentoring, anti-gang violence initiatives and diversity sensitivity training sessions at its Shamba Centers.
Last year, Gossett published his aptly titled autobiography, "An Actor and a Gentleman." Here, he talks about his new movie, "The Grace Card," a faith-based tale of reconciliation and redemption.
What interested you in "The Grace Card?"
Actually, "The Grace Card's" aim is the same as that of the foundation, the elimination of racism. How synergistic and opportune is that? It seems to me that if we can create a society where racism just can't thrive, it'll go away.
It's our responsibility to teach our children and to prepare them for the next level. That's not happening right now, and you don't see it onscreen often. The magic word is "forgiveness." And from forgiveness comes healing. We have to do the best that we can, with God's help, to clean up our act, and to eliminate the negatives which prevent us from seeing the "Sunlight of the Spirit," and then let the kids copy that. They have nothing to copy right now.
When they look for role models to pattern their lives after, all that's available to them is what they find on TV, in the movies and in the rap videos. My foundation is showing them another way. If minority kids think they can't make it, it is our responsibility to help prepare them for the opportunity to be full-blown Americans right now. But they have to do it with grace and forgiveness, not with anger and resentment. We're talking about the uplifting of America. The bottom line is that we need to be more responsible for ourselves and for each other. Every child should have shelter, health care, education and clothing. We all need each other to survive. That's the reality.
What has the feedback been like about your lovely autobiography?
It's amazing, when I visit churches and schools to speak about the book and about the work that I just discussed, the audience is like a sea of bobble-head dolls. Everybody agrees that we have to take the responsibility for ourselves and for raising, mentoring and teaching our children so they have appropriate role models to imitate. That's the natural function, and the way it used to be. It seems like we abandoned our responsibilities when times got hard.