'The End of Anger,' the rise of hope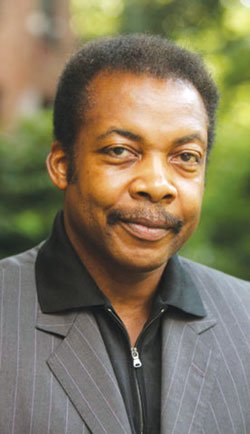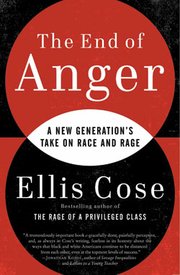 While black anger once dominated the civil rights era, a marked change has occurred — black optimism now prevails in the "Obama era."
Numerous polls since the president's election indicate that African American hope is soaring. A CNN poll taken on the eve of Barack Obama's inauguration indicates that 69 percent of African Americans believe that the dream of Martin Luther King Jr. has been "fulfilled," when only half that number said the same a year earlier.
 Despite the deep troubles the country presently finds itself in — a faltering economy, a housing crisis, multiple wars and bitter partisan politics — blacks are optimistic about America. But why?
 In his new book, "The End of Anger: A New Generation's Take on Race and Rage," veteran journalist Ellis Cose attempts to explain this phenomenon.
 "It's not that discrimination has stopped or that racist assumptions have vanished," he writes. "But they are not nearly as powerful as they once were. Color is becoming less and less a burden; race is less and less an immovable barrier."
 A Chicago native, Cose was a columnist and contributing editor for Newsweek magazine and was chairman of the editorial board and editorial page editor for the New York Daily News. He now produces the radio program "Against the Odds." At just 19, he began his journalism career at the Chicago Sun-Times, becoming the youngest editorial page columnist writing for a major Chicago daily.
 While Cose attributes this new black hope to a number of factors, he focuses on generational differences. Young people today, he explains, did not witness the brutal racism that marred their parents' and grandparents' lifetimes. Instead, they live in a country full of opportunity for people of all colors.
 Cose started noticing generational divisions as he conducted surveys of Harvard MBAs and graduates of A Better Chance, a program that sends talented, mostly minority, students to prestigious high schools across the country. His investigation into "some of the most accomplished people of color in the United States" revealed that "many of the responses are significantly influenced by the age of the respondent."
 "In other words," he writes, "generations matter — hugely — and not just as a reflection of age. Ever since the civil rights generation shook things up, whites and American society have been undergoing a metamorphosis, and those changes have had different effects on blacks' expectations and aspirations depending on when they were born."
 Cose then roughly divides the past three black generations into fighters, dreamers and believers, describing each and the racism they have endured.
The first generation, the fighters, he explains, is that which "forced modern-day America to acknowledge that blacks are full and complete human beings" and includes the ranks of Jesse Jackson, John Lewis and Martin Luther King Jr. Born in 1944 or earlier, the fighters have "deep and painful" scars from tearing down Jim Crow that have "left many of them unwilling to fully trust in the kindness and goodwill of white folks."
The second generation, the dreamers, who were born between 1945 and 1969, "did not play a leading role in the civil rights movement, [but] they were, without question, the children of 'the Dream.' " This generation was the first group of blacks to file into universities and corporations that just years earlier had been nearly exclusively white. "Guarded optimism" distinguishes people of this generation, "who acknowledge their own disappointments even as they concede that things may be changing for the better."