Yancey: Community centers on losing side of budget cuts
Yawu Miller | 6/1/2011, 12:50 p.m.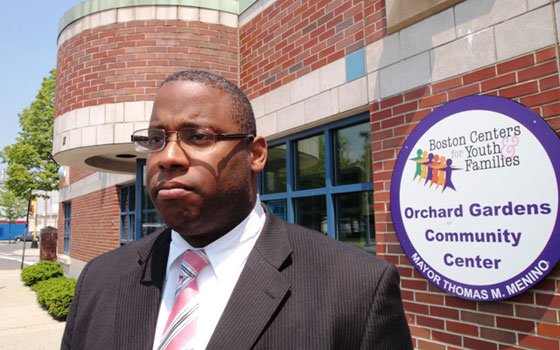 When Rayney Odlum found out two weeks ago that the Madison Park Community Center was slated to be closed, she and her friends began collecting signatures and writing letters to Boston Mayor Thomas Menino asking that their center be spared to budget axe.
At last week's City Council hearing on the centers, she was among a contingent of a dozen Madison Park participants presenting councilors with a 500-name petition to keep the center open and a stack of letters from community residents.
"If they close Madison Park, I don't know where I would go," said Odlum, a junior at the John D. O'Bryant School.
"I live in the middle of Dorchester," added fellow O'Bryant student Ayana Green. "Dudley Street is to my left and Columbia Road is to my right. I've seen people selling drugs. I've seen people beat up. At Madison Park, I know I'm safe."
Advocates for the community centers say that in addition to keeping kids safe after school, they also provide space for academic support, physical fitness, games and organized sports. Green says the O'Bryant girl's basketball team used the Madison Park facility to practice en route to its 2011 season City Finals victory.
"It was because of the staff at the community center," Green said of her team's win.
Green and Odlum said they typically come to the center after they get out of classes for basketball practice or track from 2 p.m. till 4:30 p.m. They stay at the center working on homework and receiving tutoring.
District 7 City Councilor Tito Jackson says the closure of the Madison Park and Orchard Gardens community centers would have a particularly hard impact on the Roxbury community he represents.
"I think in these hard economic times we have to prioritize our community centers," he said after last Thursday's hearing. "I heard about the significance and utility of these community centers loud and clear from our young people as well as our adults."
Boston Centers for Youth and Families (BCYF) spokeswoman Sandy Holden characterized the changes at the community centers as a "re-purposing." Madison Park, for example, will remain open to the community in what they are calling a recreation hub. Green notes that the recreation hub the city is proposing would not have the same staff as the community center and would close at 5 p.m., much earlier than its current 9 p.m. closing time.
The community center consolidation comes as the city is wrestling with rising costs that are outpacing increases in revenue. Holden said the shakeup in the centers is about more than funding.
"We're getting our department to the right scale," she said.
Before BCYF cut eight centers last year, it was managing 46 centers. If this year's cuts go through, it will manage 33 centers, which is still a large number for a city Boston's size, Holden says.
Holden says the city is working with nonprofits to run programs in the centers that were closed.
"All eight of the centers other than one school the city is closing are operating and offering programs to the children in their neighborhoods," she said. "The important thing is we're not leaving any neighborhoods without services and programs."