Ryan Gosling talks about his current role as playboy Jacob Palmer in the new film, "Crazy, Stupid, Love"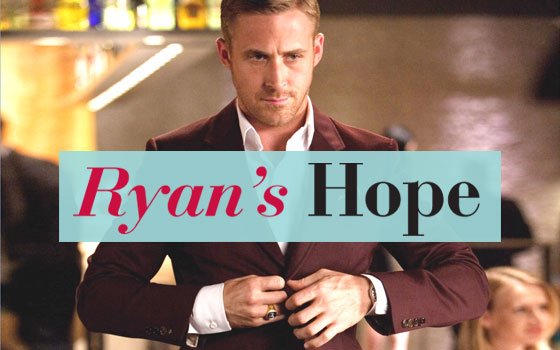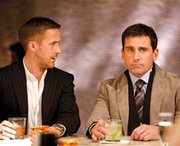 Ryan Gosling talks about his current role as playboy Jacob Palmer in the new film, "Crazy, Stupid, Love"


Born in Ontario, Canada, on Nov. 12, 1980, Ryan Gosling has been honored for his work in a broad range of roles in both independent films and major motion pictures. In 2007, he earned both an Academy Award nomination and an Independent Spirit Award in the Best Actor category for his compelling portrayal of a dedicated but troubled inner-city teacher in "Half Nelson."
A year later, he received Golden Globe, SAG Award and Critics' Choice Award nominations for his work in the title role of the indie film "Lars and the Real Girl." In 2011, he landed another Golden Globe nomination, and his third Critics' Choice Award nomination opposite Michelle Williams in the romance drama "Blue Valentine."
Gosling will next be seen in the action drama "Drive" which recently premiered at the Cannes Film Festival where it was nominated for the Palme D'Or and won the award for Best Director.
The film is slated for release this September. His upcoming films also include "The Ides of March," in which he stars alongside the picture's writer/director, George Clooney.
Gosling made his feature film debut in 2000 opposite Denzel Washington in the real-life sports saga "Remember the Titans." But his breakout role arrived the following year in "The Believer," which won the Grand Jury Prize at the Sundance Film Festival. In it, he portrayed a virulent anti-Semite who turned out to be Jewish.
His latest film "Crazy, Stupid, Love," is an ensemble comedy co-starring Julianne Moore, Steve Carell, Emma Stone, Kevin Bacon and Marisa Tomei.
Hi Ryan. Thanks for the opportunity to speak with you.
Thank you, Kam.
I really enjoyed "Crazy, Stupid, Love" as much as your dramatic work.
All right!
What interested you in doing this film?
I wanted to work with Steve Carell.
How similar are you in real-life to your character, Jacob Palmer?
I'm actually more like Steve Carell's character, Cal Weaver.
What message do you think people will take away from the film?
That's up to them. I'm not the boss of them.
Future astronaut John Glenn had baseball great Ted Williams as his wingman during the Korean War. How comfortable was it to have Steve Carell as your wingman?
This was my first comedy. So, if you have to lose your creative virginity, you'd want to lose it to Steve Carell.
What inspired you to speak out against the genocide in Darfur, and how can we help the people there?
Well, I feel lucky to have been provided an opportunity to visit Darfur. I would just encourage people to educate themselves about what's happening there, and why it's happening, so that they can then make an informed decision on their own about how they'd like to help.
How important is spirituality to you, how do you express your spirituality and where and how do you find spiritual nourishment?
I find spiritual nourishment through not discussing it. It's something that's very personal, and I prefer to keep it to myself.