Derek Luke talks about his new roles in "HawthoRNe" and "Captain America"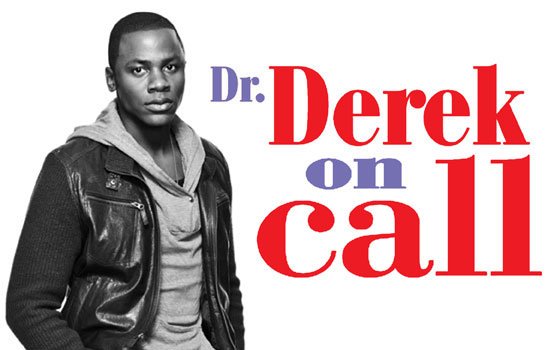 Derek Luke talks about his new roles in "HawthoRNe" and "Captain America"


Independent Spirit Award-winner Derek Luke (for his role as Antwone Fisher) has joined the cast of TNT's "HawthoRNe," the powerful medical drama starring and executive-produced by Jada Pinkett Smith. In a multi-episode arc that began with the June 14 season premiere, Luke is playing the role of Dr. Miles Bourdet, a young surgeon who arrives at James River Hospital to become the protégé of Dr. Tom Wakefield (Michael Vartan).
Currently in the midst of a divorce, Bourdet will attract the attention of Camille Hawthorne (Hannah Hodson), daughter of Jada's character Christina Hawthorne.
 In addition to the title role in Antwone Fisher, Luke's feature film credits include "Friday Night Lights," "Miracle at St. Anna" and "Notorious." Here, he talks about "HawthoRNe" as well as his new movie, "Captain America: The First Avenger."
Hey Derek, thanks for another interview.
No doubt! Same here, Kam.
How you been?  
Things are great! I been blessed, bro.
So, what interested you in joining the cast of "HawthoRNe?"
First, a project has to speak to my heart. When I got the call to do "HawthoRNe" with Jada, I appreciated the fact that they were very open to collaboration and building my character. That was a signal to me loud and clear, as a person who cares about what type of message the show was going to deliver, that this was going to be a great opportunity.  
How would you describe your character, Dr. Miles Bourdet?
As a man juggling a number of different responsibilities. He's a husband, a father and a professional. And what he's discovering is that it's necessary for him to manage and balance all three roles.   
How are people reacting to seeing you on a TV series instead of in a movie?
Word on the street is that people are really excited and, secondly, I'm learning how many people already love "HawthoRNe."
Currently, you're appearing in "Captain America," a summer blockbuster, and you have this new ongoing role on the TV series. Which type of work do you prefer?
[Laughs] Which do I prefer? I started in movies, and that has given me a license to go into TV. If I have to pick one, I'd have to say movies, since that was my first love.  
How did you decide to play Gabe Jones in "Captain America?"
In this case, we didn't get to see the scripts until well after we'd signed on. But I knew that Gabe Jones was created by the legendary Stan Lee. And that Gabe happens to be one of the few African American characters in the comic world, period.
In the very first Marvel Comics issue he appeared in he was white, because the printer assumed that the illustrator had made a mistake and changed his color.   
What profession would be your second choice after acting, and why?
Wow! What a great question! It's funny, because my acting career started with a question to God: What were you thinking when you made me? So, I would like to think my second career would be whatever His plan was.