Busing film revisits painful chapter in Boston history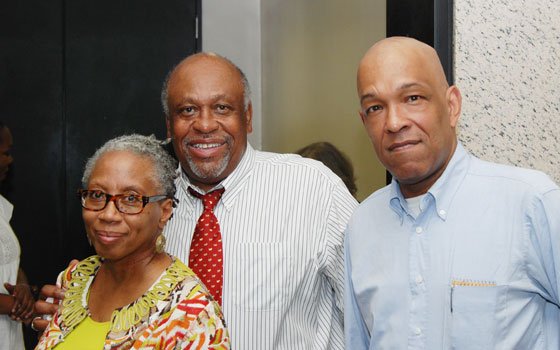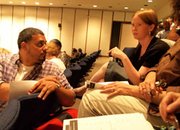 The video starts without much context or history of Boston's court-ordered desegregation.
Faces of men and women appear on the screen, their eyes still showing the pain and their voices betraying the fear and anger as they braved gauntlets of angry white adults and children who pelted their buses with rocks.
They describe how inside the schools they faced metal detectors, frequent fights involving dozens of students, police officers who peppered them with racial epithets and missed days of school spent holed up in classrooms that served as de-facto detention centers.
"It was continuous racial abuse," says Tamina Davenport, who was bused to Hyde Park High School in 1974.
Not until half-way through does longtime community activist Carmen Pola talk about the inequity of resources, crowded classrooms and outdated textbooks black children were subjected to by the all-white school committee during the 1950s and 1960s.
"Our children were not getting the same treatment or resources that other children were," she says.
The focus of the documentary, produced by the Union of Minority Neighborhoods (UMN), is primarily on the emotional suffering that those who survived the busing era are still carrying with them, according to UMN Executive Director Horace Small.
"This film was created as an organizing tool," he says. "In order for us to accomplish our goal of making the Boston schools better, we have to come to terms with this issue."
Small says the project was conceived as part of the Union of Minority Neighborhood's organizing around school reform. As UMN organizers talked to African Americans about becoming more active in the Boston schools, they encountered many who were still scarred by the experience.
The program is now in what project director Donna Bivens calls a listening phase. The documentary is a way to get people talking.
In the next phase, Bivens says, the Union of Minority Neighborhoods plans to hold discussions in different neighborhoods of Boston.
"We find that within each community, there are different perspectives and hidden histories," she says.
Ultimately, the project will culminate with a truth and reconciliation commission — a process aimed at healing rifts between people who stood on both sides of the issue.
While schools in Boston were legally desegregated in the 1850s, segregated housing patterns and an all-white School Committee meant that black children were concentrated in over-crowded and under-resourced schools. Black children had older textbooks, classes were often held in basements of buildings and blacks were unable to secure jobs in the school system.
In 1972, the NAACP filed a class action lawsuit against the Boston School Committee. A federal judge found in favor of the NAACP, ruling that the School Committee had maintained the "establishment of a dual school system," one for each race. Desegregation by busing was instituted in 1974.
During a discussion held after a screening of the documentary at the Boston Public Library last week, participants said the film did a good job of showing how black people experienced busing. Some of those interviewed in the documentary said they wished they could have stayed in all-black schools.
Parents and professionals interviewed in the documentary spoke about the intransigence of the school committee and the need for legal action.
"Somebody had to make a decision, what I think was the right one," said former Police Commissioner Francis "Mickey" Roache, who served on the force in South Boston during busing.
While the documentary features students, bus drivers, bus monitors and one white student who lived in Charlestown and was sympathetic to the black students being bused in, there are no interviews with anyone who admits throwing stones or using racial epithets against blacks.
But Small says he wants to hear from all parties involved in busing. Ultimately, he argues, it will make Boston a better city.
"In order for this to be a world-class city, it has to deal with its issues," he says. "Southie, West Roxbury, Charlestown — we have to talk about this in neighborhoods that just don't want to hear about this."