At 100, Boston NAACP confronts city's mixed past
Associated Press | 1/18/2011, 7:37 p.m.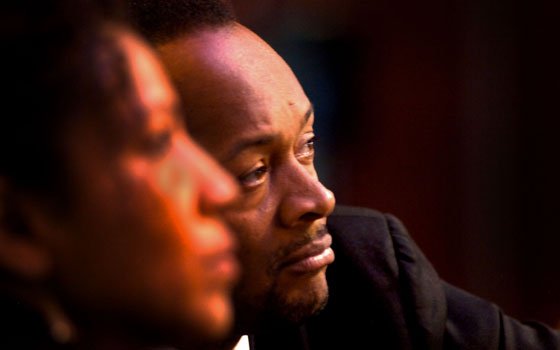 Despite Boston's deep liberal ties and an abolitionist past, many African Americans still view Massachusetts and its largest city as a hostile place for people of color.
It's a charge that stings, said the Boston-born Curry, a 42-year-old attorney. It's a past he is vowing to tackle as the new president of the Boston branch of the National Association for the Advancement of Colored People, the nation's oldest.
After drawing hundreds of voters during the chapter's first contested election in a decade last month, Boston's NAACP is preparing to embark on a yearlong celebration to mark the chapter's 100th anniversary with forums and community discussions —  starting with events last weekend honoring Martin Luther King Jr.'s birthday.
But black activists warn that any such celebration must include honest discussions about Boston's troubled racial legacy, from the busing riots of the 1970s to current violence in largely black neighborhoods.
"It's time we have this conversation," said Horace Small, executive director of the Union of Minority Neighborhoods, an anti-poverty and civil rights group based in Boston. "Around the country, black people have images of Boston, and they aren't pretty."
Those images include police in riot gear in 1974 protecting black schoolchildren from white protesters unhappy about busing the children from black neighborhoods into theirs. They include the Boston Red Sox as the last of the 16 major-league teams to sign a black player —  more than a decade after Jackie Robinson entered the scene —  and the largely white Boston Celtics team of the 1980s, when most NBA teams were stacked with black players.
Others also point out that Boston, where around half of residents are people of color, has never elected a black mayor, unlike cities including Dallas, Houston, Atlanta, New York, Los Angeles and Chicago.
At the same time, activists point out that King attended graduate school and received his doctorate in Boston and that Malcolm X lived there as a young adult. The city was a hotbed for noted abolitionists and an important stop on the Underground Railroad.
Boston also was key, defenders say, to helping the state make Gov. Deval Patrick the nation's first re-elected black governor. Massachusetts was also the first state to popularly elect a black U.S. senator by voting in Republican Edward Brooke in 1966.
"Boston is definitely a city that has two sides," said Curry, who is hoping to revive an NAACP chapter that has been largely absent in Boston for a decade. "I don't think that's unfair. Maybe we should own that."
Such discussions are needed so residents can understand the legacy of current problems in black and Latino neighborhoods, from educational inequality to relationships with police, Curry said.
Peniel Joseph, a history professor at Tufts University and author of "Dark Days, Bright Nights: From Black Power to Barack Obama," said Boston is at times unfairly characterized as the worst northern city in terms of race.
"It's one of many cities outside of the South that have been very harsh in terms of race relations," Joseph said. "To say that Boston was the worst of the northern cities ... that's not historically accurate. But certainly it probably has the most spectacular incidents of racial violence outside of the South."