Kathryn Jones
1/4/2011, 9:30 a.m.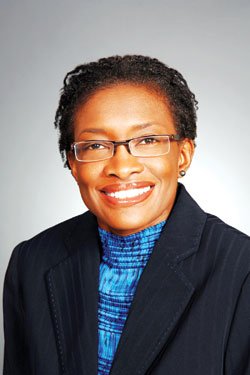 Kathryn Jones
John J. Drew, president/CEO of Action for Boston Community Development, Inc. (ABCD), recently announced the appointment of Roxbury native Kathryn Jones as deputy director of programs at ABCD Head Start and Children's Services.
Jones will assist Director Yvette Rodriguez by supervising operations, staffing and daily management for the citywide ABCD Head Start program serving more than 2,400 low-income, children and families each year.
Jones is no stranger to ABCD, having directed the ABCD Early Head Start program in Dorchester for the past 11 years.
Prior to joining ABCD, she taught courses on early education as an adjunct faculty instructor at Wheelock College and writing courses at Lesley College. At the Dimock Early Intervention Program in the late 1990s, she spent three years as a case manager and developmental educator.  
Jones is pursuing a doctorate in education at the University of Massachusetts Amherst, concentrating in Child and Family Studies. She holds a master's degree in early intervention from Wheelock College and a bachelor's degree in elementary education and English from the University of Massachusetts Boston.
"Kathryn is a devoted and passionate leader with significant early childhood education experience and connections throughout Boston's neighborhoods." Drew said. "I am confident she will do a fine job that will benefit our children and families."