An actor's legacy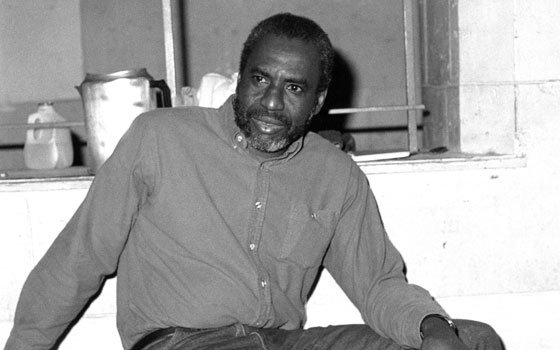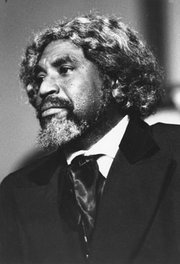 Well-wishers pay respect to the late Boston University professor James Spruill
In the same small theater where James Spruill once directed and acted in plays, friends of the late Boston University professor brought him back to life, reminiscing about his skillful acting, outsize personality and attentive mentoring, which groomed thousands of college students and raw recruits into performers over more than 40 years.
Spruill moved from New York to join the Theater Company of Boston, where he conceived the New African Company and co-founded it in 1968. At the same time, he was pursuing graduate studies in theater at BU and announcing on "Say Brother," the WGBH-TV show now called "Basic Black."
In the 1970s, the fledgling New African Company moved into a former flower market in the South End, space that was just being converted into the Boston Center for the Arts. Gustave Johnson, a co-founder of the black theater group, recalled one of the first tasks was removing — with sledgehammers and pick axes — a concrete block from the center of the floor, where an industrial broiler once sat.
"I think this was the first theater that was open and producing plays" in the center, Johnson said.
Now called the Plaza Theater, about 150 friends, relatives and former BU students filled the elevated seats Saturday to commemorate the productive and spirited life of Spruill, who died at 73 of pancreatic cancer Dec. 31 at the Roxbury home of a son, Robert Patton-Spruill. The tributes often paired him and his wife, Lynda Patton, who died last August.
"Lynda and Jim jumped the broom in this space," Johnson said of the couple's novel wedding in the theater where they jointly operated the New African Company, now based in Roxbury but without its own stage.
The company's productions included plays written by Nigerian Nobel laureate Wole Soyinka, Ed Bullins of Roxbury and Leroi Jones, the multi-talented author who later changed his name to Amiri Baraka.
"Jim maintained throughout his life this great admiration for Leroi Jones," noted Kay Bourne, who reviewed many of the plays for the Banner.
Bourne was one of several admirers who pointed to Spruill's remarkable acting range, having played Othello and his nemesis Iago in productions of Shakespeare's tragedy.
"He played my mother in 'Blood Wedding,' " by Federico Garcia Lorca, said Carolyn Pickman, now a casting agent. "He was in full drag. This was in the early 1970s."
Adrienne Hawkins, artistic director of Impulse Dance Company, on occasion did choreography for the New African Company.
"They themselves were so much fun to work with," Hawkins said, referring to the couple. "It was never a job. It was always fun."
Spruill also did some acting in films. He had a part in "Amistad," Steven Spielberg's 1997 movie about a revolt on a slave ship and the legal battle afterwards. He also acted in "Squeeze" and "Body Count," which were filmed by his son Robert.
In 1976, Spruill joined the faculty of BU's School of Theater, where he taught thousands of students before he retired in 2006. The last few years he commuted from a log cabin on 40 wooded acres in Winchester, N.H. He lived there in retirement.