In The News
8/30/2011, 12:01 p.m.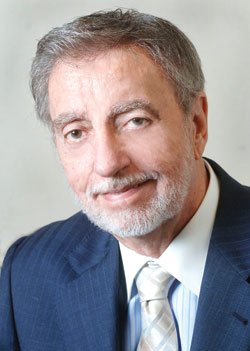 John J. Drew, president/CEO of Action for Boston Community Development, Inc. (ABCD) recently  receive the Lyndon Baines Johnson Human Services Award for distinguished community service from the national Community Action Partnership (CAP) on Aug. 25 at the organization's Annual Convention in San Francisco.
Based in Washington, D.C., CAP is the national group that represents hundreds of thousands of volunteer workers and community leaders in carrying out federal assistance of the Community Services Block Grant (CSBG) across the country.
Drew's "career has been marked by strong leadership, outstanding advocacy, and untiring, dedicated efforts to improve the quality of life for low-income people across the country," said Don Mathis, CAP president and CEO.
In Boston, Syvalia Hyman III, chair of ABCD Board of Directors said: "John has always been a strong advocate and fearless champion for America's needy."
Drew grew up in Charlestown, Mass., experiencing the beginnings of the War on Poverty as a resident of public housing and a Head Start parent. He is a graduate of Bentley College, completed his MBA at Suffolk University and is a certified public accountant.  Drew held several roles at ABCD including budget director, deputy director and executive vice president/chief operating officer.