Poet talks history, politics and the Black Arts Movement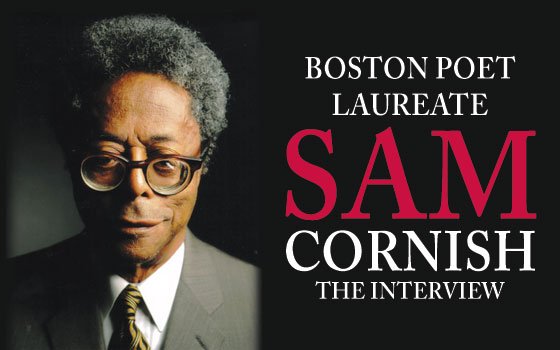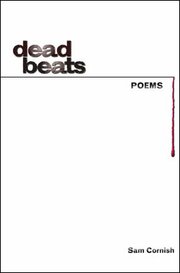 Poet talks history, politics and the Black Arts Movement


When I lived in the Brighton section of Boston in the 1980s I used to see poet Sam Cornish walking down Commonwealth Avenue.
With his thick glasses, powerful stride and intense stare, I thought to myself, 'this cat means business.' I never approached him, but I knew of his reputation as part of the "Boston Underground" school of poets, and knew he taught at Emerson College.
It wasn't until he was appointed to the position of Boston Poet Laureate did I actually meet him, and now our paths have crossed more than a few times. Cornish was born in Baltimore, and for a long time commuted between his native city and Boston. He was a poor kid, raised by his mother and grandmother after his father died.
He was influenced by the small press movement in poetry, as well as the Black Arts Movement, but basically he has been viewed as a poet who is hard to classify. His poetry deals with slavery and civil rights, as well as pop culture: from Louie Armstrong to Frank Sinatra.
His poetry is usually stripped down and potent. Cornish's breakthrough book of poetry was "Generations," published in 1971.
The book is organized into five sections: Generations, Slaves, Family, Malcolm and others. He combined his own family with figures from African American history. Cornish received a National Endowment for the Arts Award in 1967 and 1969, he was the literature director at the Mass. Council of the Arts and owned a bookstore in Brookline for a number of years.
He has a number of poetry collections under his belt, the most recent: "An Apron Full of Beans" (CavanKerry). I talked with Cornish on my Somerville Cable Access TV Show: "Poet to Poet: Writer to Writer."
Sam, you told me that you did not consider yourself to be part of the Black Arts Movement in the '60s and '70s. Yet I have read in a few places that people consider you an "unappreciated" figure of the movement. How would you define yourself?
What might distinguish me from poets of this generation in the movement, folks like: Sonia Sanchez, Nikki Giovanni, etc., was that I was influenced by a number of writers and sources that may not have been part of the influence and education in the Black Arts Movement.
Some of the poets in the movement came from a conventional Negro background. The Negro middle class: doctors, lawyers, teachers. I came from a poor family, raised by my mother and grandmother. My mother was forced to go on welfare when she could no longer work. I went to a neighborhood school and frequented the public library.
I bought books and as a result became interested in poetry. The poets that moved me were T.S. Eliot, Langston Hughes; prose writers like James T. Farrell and Richard Wright. As an adolescent I loved Farrell's character Studs Lonigan. I could identify with him and I was motivated to find other books that I could identify with. I read books by George Simeon, the great French writer of psychological murder mysteries, for instance.