Berklee alum set to headline jazz concert in Roxbury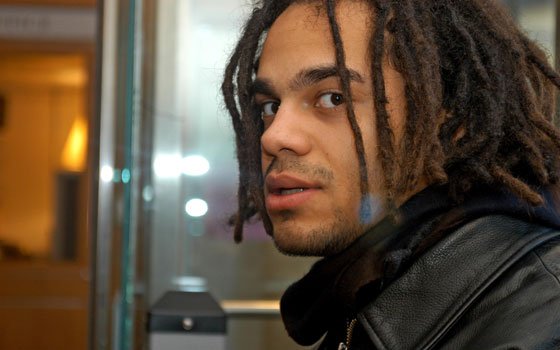 Saturday Night Live keyboardist Tuffus Zimbabwe is headlining a free jazz concert in Highland Park on Sunday, Aug. 7 at 5 p.m. The former Roxbury resident's performance is part of Berklee College of Music's "Summer in the City" series that features more than 80 free outdoor events.
Zimbabwe is a Berklee alum who got a head start in music through Berklee's "City Music" program in middle school. Since then he has been fully committed to his craft. He earned a full scholarship to Berklee and later attended grad school at NYU for a degree in jazz studies.
The highly educated yet humble Zimbabwe holds his friends and family dear to him and is really concerned about the environment. In addition to his love of music, he's also a lover of language and sports.
He's mentored students, taught piano at Piano Outreach of New York and held down a church job in Newark, N. J.
 Zimbabwe, who seems to never to turn down a gig, knows exactly what it means to hunger for and chase after a dream.
On a Monday morning, after a late night of rehearsal, Zimbabwe shared a little bit about his love of music and the significance of this homecoming concert.
Was moving to NY to pursue your dreams a difficult decision?
 At the time I was working in a band that was relocating to N.Y. and that gave me the drive to want to move as well. I also enrolled at NYU for their graduate program in jazz studies.
Why not try to make it in Boston?
I figured that I could always return to Boston if the N.Y. move didn't work out. I also continued to travel back and forth to work with my Boston contacts.
Has your family always been supportive of your musical aspirations?
Yes, they have always been supportive. They started getting piano lessons for me at a young age. They helped me make lots of decisions that impacted my education as well as my career.
I read that you were a mentor for Berklee College of Music's City Music Program. Is that something you were asked to do or did you volunteer?
It was part of my commitment as a scholarship student and was something that I wanted to do. Upon joining, my intentions were to share music and information that was shared with me when I was in the Berklee City Music and Mentoring Program.
Why do you think mentors are important?
Speaking for myself, I've had several mentors from all ages share their experiences, guidance and support. That gave me a strong foundation to approach many tasks with the right attitude and insight.
What motto/philosophy do you live by?
 I don't have a set motto, but this seems to make sense: Live, learn and just keep moving.
If you could make an album with three musicians, living or dead who would those musicians be?
There are many musicians I'd like to work with and could fill up a full page of names. Some of the ones who have passed include Michael Jackson, Luther Vandross and Donny Hathaway.