Nonprofit brings repairs to homeowners in need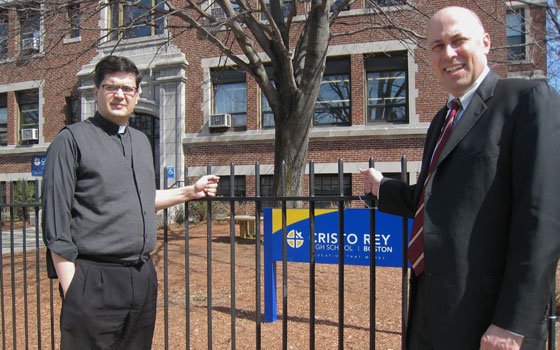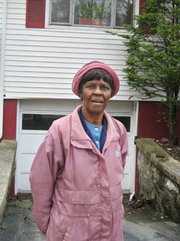 Margaret Turner, 77, lives in the small, neat Mattapan house she and her husband bought nearly 40 years ago. They set down roots and raised five children there. It's been a good house, nice and solid; she plans to stay in it until her dying day.
A widow since 2004, and long retired from her job as a bank supervisor, Turner keeps an eagle eye on her expenses. She has her routine bills well in hand, but an unanticipated expense could spell trouble. So when water began dripping through her living room ceiling last year, she worried. When she noticed the water was dangerously near an electric light fixture, she sought help.
"I was concerned," she said. "My roof was leaking, and I couldn't afford to have it fixed." She heard she might be eligible for help, given her age and fixed income. She first went to Action for Boston Community Development's Mattapan Family Service Center.
"I told them about my situation," she said, "and they gave me a flyer that connected me to the right people."
The "right people" were at Rebuilding Together Boston (RTB), a nonprofit organization that has been quietly providing relief to homeowners like Turner since 1991.
"What we do is no-cost repair and renovation services," said Simone Auster, executive director of RTB, an affiliate of the national organization Rebuilding Together. The aim is to help people who "for whatever reason" don't have the funds to do much-needed repairs.
"Maybe they've been ill, so their funds have gone to medications," she said. "Some are people who have become physically impaired, such as veterans and the elderly. Others are families with children who have to choose between putting food on the table or making major repairs."
Before taking the reins at RTB in 2008, Auster's roles in Boston included director of the Emerald Necklace Conservancy, general manager of South Station and vice president for community development at the Chamber of Commerce.
She said RTB has completed 270 projects in its two decades in Boston, at an estimated total value of $6 million. Volunteers do the repair work; Auster is the sole staff member. The organization is privately funded, relying on financial donations from foundations, corporations, individuals and associations along with donations of labor, supplies and equipment from contractors and vendors.
At Turner's house, RTB's workers didn't stop after replacing her roof and gutters. They also installed metal grates in her steeply inclined driveway to stop rainwater from leaking into her basement. Inside, they repaired a bathtub drain and installed grab bars in the shower.
Getting help at no cost when she needed it was a piece of good fortune Turner still can scarcely believe.
"I've never gotten something for nothing in my life!" she marveled, standing in her driveway on a mild spring day pointing out the roof, gutters and new grates.
"And it was quick!" she added. After she submitted an application, including a letter describing her circumstances, everything was organized within three weeks, she said. The actual work was done in a few visits over a two-week period, and completed just before the first snow last November.