Art built upon large concepts on display at ICA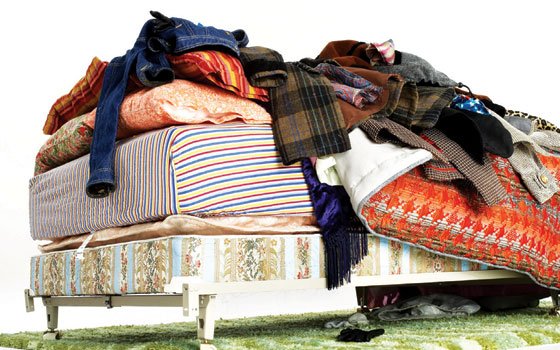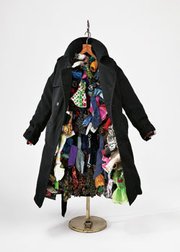 The impulse to order one's world is particularly urgent to an artist. Charles LeDray does just that, one stitch at a time.
Instead of relying on ready-made objects or enlisting cadres of assistants to fabricate his designs, New York-based LeDray, 50, sews, hooks, casts, binds, throws, glazes, carves and constructs his works himself. The objects number in the thousands and most are less than two inches high — but they have monumental expressive power.
Moral energy as well as a profound work ethic infuses the magnificent exhibition at the Institute of Contemporary Art Boston until Oct. 17. The 50 installations and sculptures on view in nine galleries show the power of one person's seemingly humble activity — domestic handiwork — to repair and order a chaotic world.
Organized by ICA Associate Curator Randi Hopkins and initiated by former ICA curators Nicholas Baume and Jen Mergel (Mergel is now head curator of contemporary art at the Museum of Fine Arts Boston), the exhibition will travel to the Whitney Museum of American Art in New York and after, to the Museum of Fine Arts, Houston.
Suggesting LeDray's nonstop, monk-like dedication to both process and finished objects, the show and its catalog share the title "CHARLES LEDRAY: workworkworkworkwork," also the name of one of his installations.
Born in Seattle, LeDray learned to sew at age 4 from his mother and soon mastered knitting and macramé. If these skills were social liabilities in junior high, they became assets when he arrived, a self-taught artist, in New York in 1989 as knitting, sewing and other homegrown crafts were gaining cachet in arts schools and galleries.
Paradox is at the heart of LeDray's work and key to its emotional power and mystery. Reconciling seeming opposites, he meticulously observes and renders what is worn, familiar, forgotten or cast off and endows the objects and their users with gravity. He crafts fragile and frayed objects from scratch and displays them like precious relics, pressed under glass or shown in bell jars or display cases he makes himself.  
Tiny dresses and pants hang like rag dolls or skip and dance and suggest the presence of people. In a teeming variety of colors, textures and styles, he displays work garb, party wear, uniforms and daily outfits that convey their wearers' passions, whims, loyalties, obligations. His outfits also express a variety of emotions and moods. A riotous array of plaids, ginghams, fake fur, faux leopard skin, florals, camouflage cloth, denim and polka dots celebrate life in its abundant variety. Other works honor absence and loss.
In the first gallery, "Come Together" (1995-96) portrays a dream of social harmony. Over a denim jacket embroidered with rainbows, peace signs, doves, hearts, flowers and fish is a joyful arc of tiny outfits, their sleeves interlocked like people joining hands.
One of several self-portraits in miniature garb is "Charly/Chas" (1999-2002), a jacket on a wooden tree with a leather tool belt equipped with gloves, wrenches, tape, keys, screwdrivers.  
Another autobiographic note is struck by the earliest work on view, "Family" (1985-88), a tender trio of stuffed animals. A protective mother bear and her beaming child ride a beribboned pony, a valiant group setting out on a journey. As later works show, the trip will have rough patches.