"Just Wright" is the latest hit from the artist formerly known as Common Sense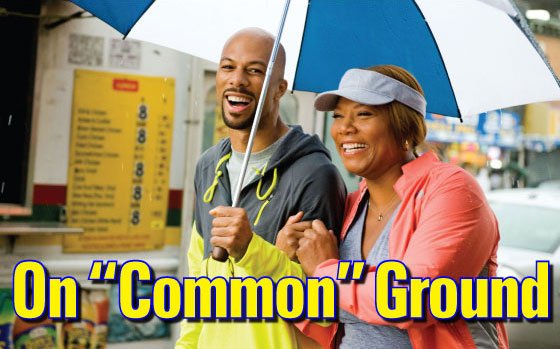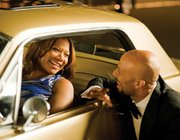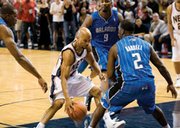 "Just Wright" is the latest hit from the artist formerly known as Common Sense


Common was born Lonnie Rashid Lynn Jr. in Chicago on March 13, 1972 to Lonnie Sr., a former pro basketball player, and Dr. Mahila Ann Hines, an educator. He started rapping while still in high school, forming a trio called C.D.R. that opened for acts like N.W.A. and Big Daddy Kane.
He adopted the alias Common Sense by 1992 when he released his first CD, "Can I Borrow a Dollar?"
He shortened his name to just Common after a lawsuit by a band claiming to have the exclusive trademark for "Common Sense."
In 2002, he made his screen debut in "Brown Sugar," and a year later he won his first Grammy for "Love of My Life," a duet he did with Erykah Badu for the same film. Since then, he's made seven more CDs, and appeared in such films as "Smokin' Aces," Dave Chappelle's "Block Party," "American Gangster," "Wanted," "Street Kings" and "Date Night."
Here, he talks about his new movie, "Just Wright," a romantic comedy directed by Sanaa Hamri where he stars opposite Queen Latifah.
How does it feel to be playing your first lead role as Scott McKnight in "Just Wright?"
It feels wonderful! This is something I dreamt of and prayed for. It's a blessing to get this opportunity to play a leading man. I feel like it's the beginning of a new stage of my career as an actor.
And how was it being directed by Sanaa Hamri and acting opposite Queen Latifah, Paula Patton, Phylicia Rashad and Pam Grier?
It was cool! These are beautiful, beautiful women. And it was great having Sanaa at the helm because she brought a fresh perspective to the project in terms of her vision that made it easy for women to relate to it, given how my character was portrayed as sensitive and a good person. But, by the same token, she was also wise enough to balance that with his chi energy as an NBA player to attract a male audience as well.  
When is your new CD, "The Believer," being released?
The new studio album is coming out in the fall, but I have a Greatest Hits album coming out May 25.
Is there any chance of a musical collaboration by you and Queen Latifah?
We already hooked up on a collaboration on the Greatest Hits album. It's a new song featuring Queen Latifah called "The Next Time." I think it's the first of many duets we'll be doing. The song is soulful and makes you feel good. So, I'm looking forward to doing more music with her, as well as more movies.    
You seem to be involved in so many good causes from HIV/AIDS awareness to PETA. Is there any particular cause you want people to get involved in today?
Yeah, my Common Ground Foundation because it's about empowering youth in a holistic way, and about helping to shape our leaders of tomorrow.