Kam Williams chats with Lenny Kravitz about music, Paris and his acting role in "Precious"
3/23/2010, 10:27 a.m.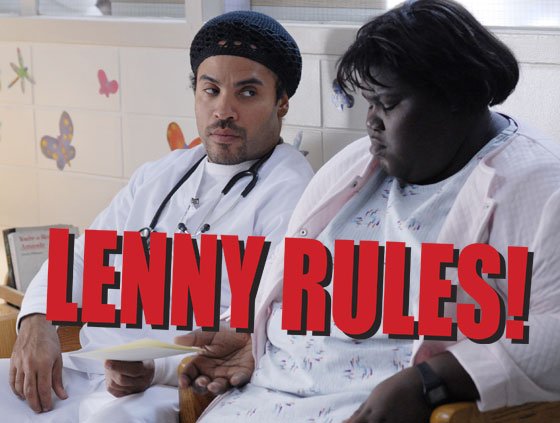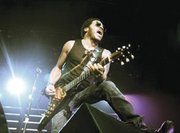 Kam Williams chats with Lenny Kravitz about music, Paris and his acting role in "Precious" 
Leonard Albert Kravitz was born in New York City on May 26, 1964 to actress Roxie Roker, and Sy Kravitz, a news producer at NBC-TV. An only child, Lenny was raised on the Upper East Side of Manhattan until the family moved to Los Angeles when his late mother landed the role of Helen on the television sitcom "The Jeffersons."
He developed a love of music at an early age, playing both drums and guitar by the time he was 5. After dropping out of Beverly Hills High School at the age of 15, Lenny straightened his hair and donned blue contact lenses to create a new persona, Romeo Blue. But he only hit it big after going natural and back to his real name and irises for the release of his debut album, "Let Love Rule." A 4-time Grammy-winner, Lenny's hits include "Let Love Rule," "Fly Away" and "American Woman," to name a few.
He and his ex-wife, Cosby kid Lisa Bonet, have one daughter, Zoe, an aspiring actress whose next flick, "Twelve," will be released in the Fall. Here, Lenny talks about making his acting debut in "Precious," where he played John, an empathetic nurse who befriends the beleaguered title character.
Hey, Lenny, thanks for the time. What interested you in playing John?
Well, first of all, I thought it was a great story. Then the fact that Lee's a great director and I'm a fan of his movies. He makes dynamic films. And the script was great. I also liked Nurse John, who was really the only positive male character in the film, concerning Precious. Even though it's only a short visit they have together, she sort of starts to come alive at that point.
Did you enjoy making the film?
It was a great experience. Obviously it was my first film, but you never know when you read a script, what it's going to be like, even if you know who's been cast. And I can say that it's the same for making music videos or doing other projects.  
What did you think of the finished product?  
It came out so amazing! It was far more than I had imagined.
How was it working with such a talented cast that included Mo'Nique, Gabby Sidibe, Mariah Carey, Paula Patton, Sherri Shepherd?
Well, my scenes were primarily with Gabby and the young girls, so I really didn't see anybody else. But working with Gabby, I realized immediately that she was amazingly talented. I could tell just by the way she'd get into the role. We'd be sitting around talking and laughing, but when Lee would say, "Okay, it's time to get ready to shoot the scene," she would transform at the snap of a finger as soon as Lee said, "Action!" She'd suddenly be in agony, or crying or in some deep, emotional state."
And I'd be thinking, "Wow! This girl is really incredible." You never know where you're going to find a great actor. Just yesterday, I was watching an interview with Martin Scorcese concerning "Raging Bull," which is one of my favorite films, and he was talking about how he'd worked with a lot of guys who weren't quote-unquote "actors," like Joe Pesce and Frank Vincent. Scorcese was very smart in the way that he cast, because you don't know where you're going to find the right person who can carry a role and summon that emotion you're looking for.