New filmmaker Kobina Aidoo explores the impact of immigration on the term African American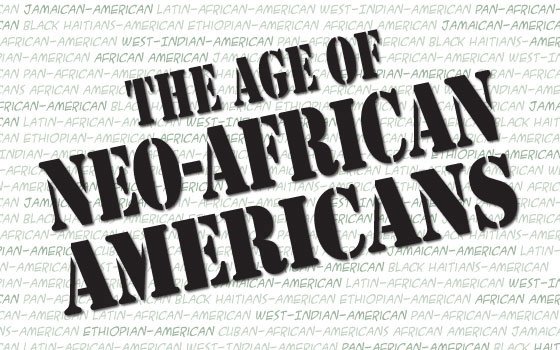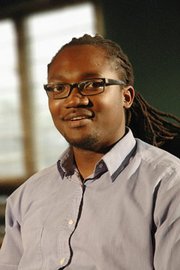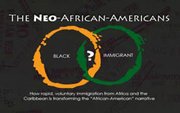 New filmmaker Kobina Aidoo explores the impact of immigration on the term African American
"Are you African American?" is the question filmmaker Kobina Aidoo asks in his new documentary, "The Neo-African-Americans."
Aidoo's film examines the dramatic rise of voluntary immigration from Africa and the Caribbean to the United States in recent decades, and the ways this development has altered the African American landscape.
The central question, "Are you African American?" was posed to about a dozen of these immigrants throughout the film, and their answers revealed the complexity of black identity in America today.
"I'm more Haitian American than African American, but more American than Haitian," said one.
"No," said another. "I am Afro-Latino American."
"Yes," answered one woman whose parents were born in Ghana. "I am African American; I'm a true African American."
And one white man responded, "I grew up in Africa, and I'm an American."
Through the wide range of answers, Aidoo's point becomes clear — America's black population is growing increasingly diverse, and, as a result,  "African American" may no longer suffice.
After legislative reform in the mid-1960s removed quotas for immigrants from non-European countries, the numbers of African immigrants in the United States began to increase. But the most dramatic growth occurred in the 1980s, when the Immigration Reform and Control Act of 1986 allowed undocumented African immigrants to become permanent residents in the United States. Between 1980 and 2005, the foreign-born black population tripled.
Today, there are over 3 million African-born blacks in the United States, and 1 million U.S.-born blacks with a foreign-born parent.
It was this recent part of African American history — and personal experience — that inspired Aidoo to make this film.
Originally from Ghana and an "African non-American," Aidoo came to the U.S. to study filmmaking in Miami, Fla. And for the first time, he was confronted with the notion of race. "It was a bit of a shock for me," he said in an interview with the Banner.
Coming from a black-majority country, he didn't think much about race. But in the United States, he was suddenly a racial minority, which forced him to think about what black identity truly means.
He went to his university identifying as an international student, bonding with non-Americans of all colors. But in the school cafeteria, he saw all the black students sitting together, and race-consciousness set in for the first time — should he sit with the other blacks, or with his German roommate?
Similarly, Aidoo found that in the United States, when he told people of his ambition to be a filmmaker, they immediately compared him to Spike Lee. Back home in Ghana however, people would ask if he wanted to be the next James Cameron or Stephen Spielberg. While he respects each of these men as talented filmmakers, he didn't understand why in the U.S. he could only be compared to an African American filmmaker.
As a Ghanaian, he thought of African Americans as a "unique people" with a "unique history" — which he was not and could never be a part of. But in the United States, he found that the term African American was used interchangeably with black — so suddenly Aidoo was African American.