Arts
3/3/2010, 8:56 a.m.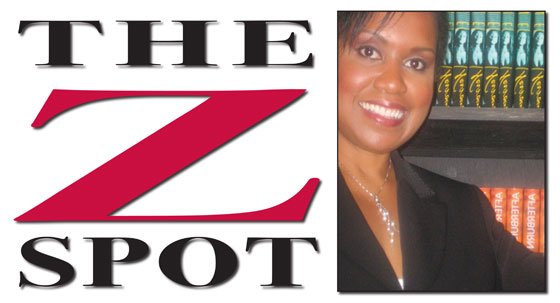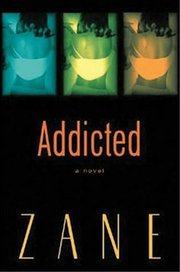 Zane (not her real name) is the best-selling author of a plethora of African American erotica, including "Dear G-Spot," "Afterburn," "Gettin' Buck Wild," "The Heat Seekers," "Addicted" and "The Sex Chronicles," to name a few.
This iconoclastic phenom has also edited or contributed to such other titles as "Love is Never Painless," "Caramel Flava," "Chocolate Flava," "Best Black Women's Erotica," "Brown Sugar 2," "Twilight Moods," "Dark Dreams" and "Becoming Myself."
Besides writing, Zane is the publisher of Strebor Books International for which she is responsible for acquiring dozens of titles per year and now has nearly 50 authors signed to her imprint.
She serves as the moderator of PlanetZane.net, where thousands of her fans who call themselves "Zaniacs" converge on a daily basis to discuss her work, as well as love and relationships. Zane has more than 35,000 MySpace friends and nearly 400,000 friends at BlackPlanet.com.
Here, she talks about "Zane's Sex Chronicles," the daring Cinemax television series loosely based on her own real life sexploits, which premiered on Cinemax in October of 2008 and whose first season was recently released on DVD.
Congratulations on the release of the first season of "Zane's Sex Chronicles" on DVD. Did you like the way the book was adapted to the screen?
I was very, very happy with it. From the beginning, my goal was to have the highest-rated show in Cinemax history. We laugh about that now because it was kind of bold when I said it, but we actually achieved it. So, I couldn't be more pleased.
What was the source of our inspiration for this steamy series?
I had led a double-life for more than five years. So, it's really about me and how I led a double-life that my friends and family knew nothing about. In fact, my parents didn't have a clue that I was Zane.
With your father being a minister and your mother being a schoolmarm, how did they react to learning the truth that you were the best-selling author of all this popular, graphic erotica?
Their reaction was nothing like I expected. More than anything else, they were interested in understanding why I felt like I couldn't talk to them about it. They really had raised us to self-explore and to do anything we wanted to do, so they were very open about it. My father understood how he had raised me and, in his opinion, sex is a very natural part of life, and how everybody got here. And he definitely understands the basic purpose behind what I do. It's not just writing about sex.   
Do you take credit for creating this whole movement of black erotica?

There was already an underground movement of black erotica. And I didn't start out to write erotica. This wasn't anything that was planned. I just started writing short stories for self-entertainment when I was living in this little hick town in North Carolina. One night, one of my friends handed me a story to read that was being circulated around at the factory where she worked. It turned out to be one of mine. That was when I realized I was kinda on to something.