Talented actress Stephanie Umoh stars in 'Johnny Baseball'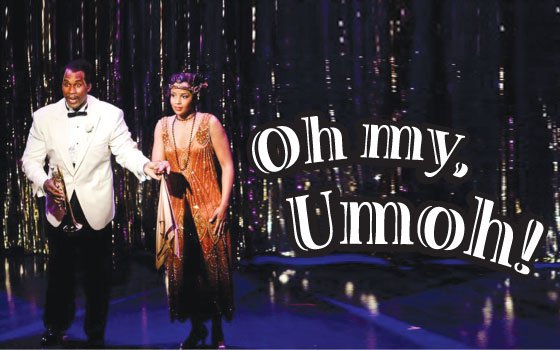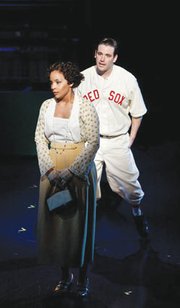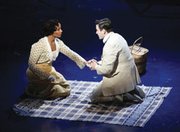 Talented actress Stephanie Umoh stars in 'Johnny Baseball'
At just 24 years old, Stephanie Umoh is off to a great start. Born and raised in Lewisville, Texas, she moved to Boston after high school to study musical theater at the Boston Conservatory. As a student, she performed in a number of plays including productions  mounted by the SpeakEasy Stage Company and New Repertory Theatre.
After earning a Bachelor of Fine Arts from the Boston Conservatory, Umoh moved to New York City and within a year and a half she landed the role of Sarah in the Broadway revival of E.L. Doctorow's "Ragtime."  Time Magazine later named it the best musical of 2009.
Umoh now stars as Daisy Wyatt in the world premier of the musical "Johnny Baseball." Written by Willie Reale and Richard Dresser — and directed by the American Repertory Theater's Artistic Director Diane Paulus — Johnny Baseball traces the origin of the infamous Red Sox curse to a love affair that existed between Daisy and her white boyfriend, a fictional Red Sox pitcher named Johnny O'Brien.
Is Daisy Wyatt a difficult character to play?
It's the most challenging role that I've done so far because Daisy Wyatt has so many layers, especially being a woman of color in the early 20th century. She's fallen in love with a white man and has a child while all at the same time trying to establish her career as a jazz singer.
Which aspect of Daisy's life do you identify with the most?
I come from a biracial family. My father is Nigerian and my mother is white American, and I can only imagine what they must have gone  through in the 1970s. Although that time wasn't as bad as the 1940s, I think that they were constantly dealing with those issues whenever they were married — and living in Texas too.
Also, I identify more with Johnny because coming from a biracial family and living with my mother and being raised by whites, I didn't really see color for a long time, and so I didn't really understand why the separation because I wasn't separated. I was black and my family was white, and so it didn't make sense to me and that was how I was raised.
Then there was a point in my life in high school that I had to start categorizing myself and hanging out with certain people. You feel pressured to do that, and certainly Daisy was pressured to not be with a white man and just stick with black people. I definitely experienced some of those pressures being a young black girl.
How do you feel about "the curse" in the play being attributed to a black person? Do you think that's stereotypical of the white male writers of the play to shift the blame?
Those are definitely things that you think about, but in this situation it is a little different. I think that the writers wanted to bring to light the things that went on in Boston during that time. I don't  think that the writers were trying to say that they knew what we went through. I think they wanted to say that the curse was because of racism and hate, which will cause destruction in people's personal lives and  relationships. It keeps people from living their dreams and I think that's exactly what they were trying to say. It's easy to just look at it as a racially charged show, but I think it's deeper than that.