Ice Cube talks about the early days of N.W.A. and how he learned to be the best and get paid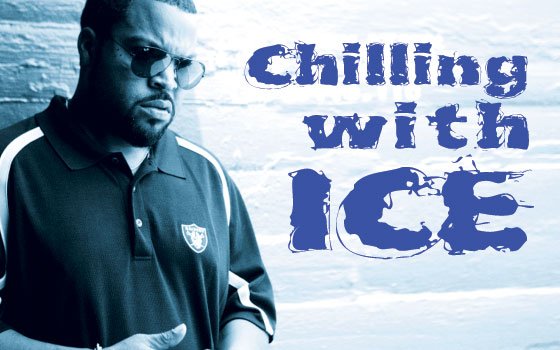 Ice Cube talks about the early days of N.W.A. and how he learned to be the best and get paid
O'Shea Jackson was born on June 15, 1969, and adopted the cool alias "Ice Cube" before founding N.W.A. in the late 1980s. As the lyrical mastermind behind the legendary group's "Straight Outta Compton," he literally launched the gangster rap revolution. And his subsequent solo material, including such early '90s classics as "AmeriKKKa's Most Wanted" and "Death Certificate," solidified his place in the pantheon of the genre's more socially aware artists.
Next, the versatile talent began his meteoric ascent in Hollywood as the star in, producer of and catalyst for the "Friday," "Are We There Yet?" and "Barbershop" film franchises. He established himself as one of the most bankable actors around, thanks to his charismatic turns in such box-office hits as "The Longshots," "First Sunday," "Anaconda," "The Players Club," "Three Kings," "All About the Benjamins"  and "Boyz n the Hood."
In 2007, Ice Cube partnered with the prestigious McNally Smith College of Music in St. Paul, Minn. to establish The Ice Cube Scholarship, a fellowship awarded annually for creativity, talent and songwriting ability to a student in the music technology department.
Here, he reflects on his latest venture, producing and playing a support role on the new TV sitcom "Are We There Yet?" which is based on his movie of the same name.
What inspired you to turn "Are We There Yet?" into a TV sitcom?
It was really the idea of Executive Producer Joe Roth who owned the property over at Revolution Studios and said he was thinking about taking it to TV. And after he said that he already had [writer/director] Ali Leroi on board, and that he was going after Terry Crews, to me it was a no-brainer. I said, "Let's put this together!"   
But didn't you want to star in it, since you had originated the role of Nick on the big screen?
No, because I wanted to go in a different direction, artistically. But having somebody like Terry in it was your ace in the hole. That makes it very strong, so I definitely had to jump in with both feet.
So, how heavily involved are you with the production?
While I had done the movies through Revolution Studios, we own the sitcom. It was a situation where, once the team was assembled, I knew we could create something really, really good.  
Did you have a debate about the title, since the movie sequel had been called "Are We Done Yet?"
No, "Are We There Yet?" was the perfect title, because it's such a common saying. And having made the movie with the same name kinda locks it all in.
Do you think that focusing the show on successful African American professionals creating a blended family with a strong father figure will have a larger impact on the television-viewing public now that we have an African American president?
I don't know, but I hope so. [Chuckles] I hope everything works in our favor. The show is cool. It's family fare. We ain't aiming at the cheap seats. Instead, we're making something with a broad appeal that people of any color or creed and from all walks of life can enjoy and maybe learn something from.