New addiction treatment works better for women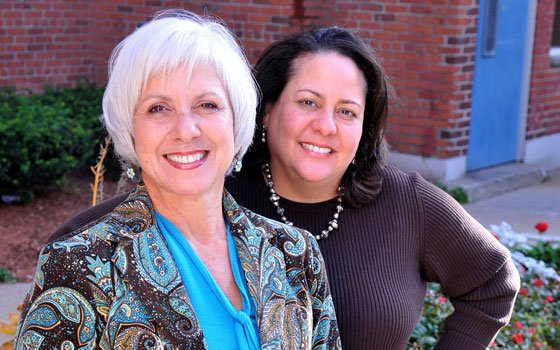 An experimental women's addiction treatment program developed in Boston has proven more effective than traditional programs, earning it a place on the National Registry of Evidence-Based Programs and Practices, a resource of the U.S. Department of Health and Human Services.
Known as the Boston Consortium Model (BCM), it addresses the needs of women confronting alcohol or drug addiction while also dealing with mental health issues and histories of abuse or other trauma.
It was developed by the Boston Consortium of Services for Families in Recovery, a collaboration between the Boston Public Health Commission (BPHC), the Institute on Urban Health Research (IUHR) at Northeastern University's Bouvé College of Health Sciences, and staff and patients at five local treatment centers.
Dr. Hortensia Amaro, director of the IUHR, said the BCM grew out of the observation that many women seeking treatment for addiction were also struggling with issues of trauma and mental health problems that were not adequately addressed by traditional treatment programs. "They would try to focus on the issues of addiction," she said, "and really kind of think that the other issues would be dealt with later."
Amaro explained that it's important to confront issues of physical and sexual abuse because women often turn to drugs to help cope with the trauma brought on by those experiences. "We found that it was very difficult to really do substance abuse treatment without dealing with those issues," she said, "because when women stop using drugs … and they don't have that way of self-medicating to escape from those feelings that they couldn't deal with, they would be at high risk of relapse."
For that reason, Amaro and her colleagues worked to develop a program that would incorporate treatments for post-traumatic stress as well as depression and anxiety disorders and would help teach women healthy coping mechanisms and other life skills. The BCM now includes trauma recovery counseling, training and assistance with family reunification and child-custody issues, leadership training, economic skill-building and an exploration of spirituality.
Rita Nieves, director of the BPHC's Bureau of Addictions Prevention, Treatment and Recovery Support Services, worked alongside Dr. Amaro in developing the model and said one key to its success was increasing women's ease of access to the help they needed.
"We have lots of resources in the city of Boston," Nieves said, "but one of the challenges our clients have is that they have to go to 10 different providers or 10 different agencies to get 10 different needs met. And that's very time-consuming and frustrating. Nobody wants to go to 10 different places if they can go to one or two."
With most program participants being mothers, Nieves found that helping with custody issues and parenting skills was crucial to getting their lives back on track. "Many of them have lost custody of their children," she said, "and reuniting with their family and their kids is one of the biggest motivators they have to come into treatment and to stay in treatment."
Since 2001, more than 500 women age 26 to 55 have gone through the treatment free of charge.  The participants were roughly one-third African American, one-third Latina and one-third white. Compared to women receiving traditional substance abuse treatment, fewer than half as many participants in the BCM programs reported any illicit drug use after six months — 21.3 percent versus 48.2 percent — and only 17.3 percent reported any use after a year, versus 40 percent of those in a tradtional program.